GLREC Research Opportunities
Research Needs by Park:
Staff from each national park in the Great Lakes Network has indicated which research areas they believe would be of greatest benefit to their park. These research needs are listed below.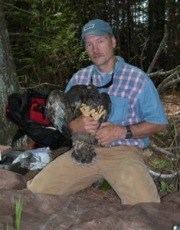 Apostle Islands National Lakeshore (contact e-mail us)
Continue white-tail deer population evaluations to determine vegetation impacts from browsing
Determine impacts of deer browse on birds and other species
Determine forest health and development of long-term monitoring protocols
Determine levels and impacts of mercury and other toxic chemicals within the aquatic/terrestrial food web
Determine appropriate trapping levels of fur-bearing mammals
Develop a coastal processes assessment (Great Lakes Coastal Indicators)
Study visitor dispersion dynamics and their impacts on habitat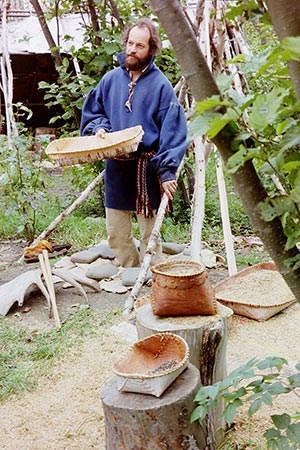 eGrand Portage National Monument (contact e-mail us)
Develop species introduction history, intraspecies ecology and disturbance management for ethnographically significant species such as: black fruited hawthorn (Crataegus douglasii), sweet grass (Hierochloe odorata), jerusalem artichoke (Helianthus tuberosus), wild chives (Allium schoenoprasum var. sibiricum) and caraway (Carum carvi)

Conduct breeding bird surveys

Develop native plant community GIS

Create a soils and hydrology GIS

Develop streambank erosion abatement and restoration strategies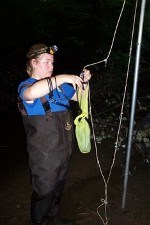 Indiana Dunes National Lakeshore (contact e-mail us)
Create historic land use, vegetation, soils, and fire history coverage maps and GIS change analysis research to show habitat loss of various species due to habitat fragmentation and land use changes
Determine groundwater chemistry and hydrologic maps of flows and levels in streams, wetlands, and lakes in the watershed
Develop conservation strategies and management framework for preserving biodiversity of compositionally and successionally complex and small scale habitat mosaics in the context of landscape fragmentation
Determine successful techniques to restoring disturbed lands including establishment of native plant species, controlling invasive species, securing rare and T&E species.
Evaluate various control methods and impacts of restoration techniques after removal of invasive plant species
Monitor and evaluate restoration initiative and provide a framework for implementation of adaptive management from information gained
Improve understanding of very abundant wildlife: Deer related studies--population dynamics, effects of deer browsing on rare plant populations, effects of deer browsing on native bird populations and habitat Meso-carnivores--impacts of raccoons on turtle and bird populations
Determine fire impacts to endangered, threatened, and rare plant species (includes habitat assessment and monitoring).
Develop decision support systems for managing imperiled species populations and the prescribed fire used to maintain and restore habitat
Investigate fate and risk assessment of air-borne and water-borne organic and inorganic pollutants on fauna in the park (organics=PAHs, PCBs, OCPs, flame retardants, methyl mercury; inorganics=arsenic, boron, cadmium, other heavy metals)
Develop modern molecular techniques to evaluate plant and animal biodiversity in the park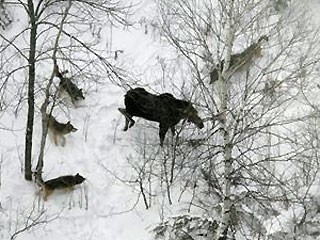 Isle Royale National Park (contact e-mail us)
Develop boreal forest research site to conduct research on moose exclosures to determine moose grazing effects on trees and moose impacts on wetland plants
Determine impacts of atmospheric contaminant deposition issues related to wildlife (mercury, sulfur, PCBs, OCPs, Atrazine, flame retardants, etc.), plants, lichens, fungi, freshwater mussels, fish, birds
Inventory bat populations, research food sources and habitat
Survey terrestrial and aquatic invasive exotic species, such as zebra mussels, s piny water flea, and ruffe
Survey invasive plant species including spotted knapweed, potential impacts of purple loosestrife (not in park yet, but found along coast of Lake Superior)
Investigate island biogeography as a multipark issue (ISRO, APIS, SLBE), including isolation of deer and mice populations, amphibians, insects, and role in plant speciation
Investigate fire impacts on understory plant species, mushrooms, liverworts, sphagnum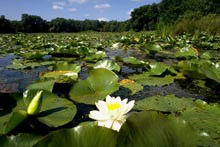 Mississippi National River and Recreation Area (contact e-mail us)
Conduct in-depth research on mussels in the 72-mile river reach: Impacts of navigation system on mussel populations, especially endangered Higgins eye mussel, fingernail clams, and fish species; Relocation experiments to determine if mussels can be relocated to urban areas where substantial water quality improvement has occurred
Research land cover/land use changes: Include inventory of rare plants and historic changes in distribution; A consistent classification system (last land cover inventory done in 1999); Develop a predictive model for vegetation, soils, impervious surfaces
Impacts of precipitation events on urban streams and tributaries
Impacts of point-source water quality (such as wasterwater outflows) and non-point sources on river and tributary biota
Effects of groundwater withdrawals from aquifer on hydraulic heads and groundwater interactions with the Mississippi River
Develop control methods (including prescribed fire) for exotic/invasive species in river ecosystem, including islands: Buckthorn, Black locust, Garlic mustard, Purple loosestrife (test control efficiency of herbivore Galerucella beetles), Zebra mussels, Spiny water flea, Asian carp
Develop GIS models for large landscapes, multiple factor analysis, Stream channel model, Sediment transport model
Tracking of boat traffic in tributaries
Develop science-based restoration methods: Bird habitat restoration, In-river restoration such as for endangered mussels, Oak forest restoration, Dry-mesic remnant prairie restoration
Evaluate contaminants: Track methyl mercury in sediments and biota (especially fish) and endocrine disruptors, such as hormones, on biota; Other historic contaminants such as priority organic pollutants, lead, and nitrates; Track Impacts of land-fill cleanup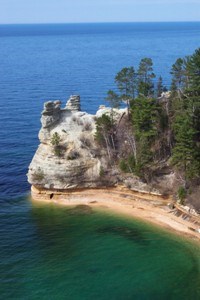 Pictured Rocks National Lakeshore (contact e-mail us)
Develop models for habitat loss; outcomes from various models- habitat potential prediction vs. realization
Develop cover/land use change maps: Effects of commercial logging and fragmentation on park's biota; Land use changes at the headwaters of streams that pass through the lakeshore
Develop Indices of Biological Integrity that are specific to the Park and reflect change in ecosystems (sponges, mussels)
Research exotic species biology and control in aquatic environments: Purple loosestrife, Watermilfoil, Nymphoides sp. (recent introduction into Saginaw Bay from Asia), Zebra mussels, Hooked spiny water flea, Spiny water flea (in two lakes), Lumholtz's daphnia, Rusty crayfish, Ruffe, Round gobi, Sea lamprey, Exotic salmonoids (impacts to native fish)
Research control exotic plant species in Grand Sable Dunes
Investigate prey base for top predators
Evaluate fire effects: Anthropogenic fire effects; Jack pine serotiny genetics and recruitment, some cones drop and open without fire impacts
Research water quality in park's lakes and rivers
Investigate contaminants: Contaminants in air, such as mercury, and impacts to ecosystems; Relationship of contaminants in key organisms, such as bald eagle, otters, lichens, mussels to ecosystem health
Investigate impacts of wildlife diseases
Investigate impacts of plant diseases and pests on plant biodiversity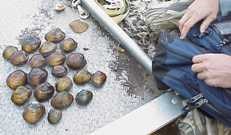 St. Croix National Scenic Riverway (contact e-mail us)

Investigate invasive/exotic species control methods: Exotic/invasive plant species- leafy spurge, cypress spurge, buckthorn, Japanese bamboo, reed canary grass; Exotic/invasive animal species- zebra mussels, Asian carp, gypsy moth
Devlelop consistent and statistically reliable water quality monitoring in riverway and adjacent wetlands
Evaluate conditions of river that favor highly diverse native mussel population
Conduct wetland flora and fauna inventories
Conduct GIS wetland vegetation and land use change analysis
Evaluate impacts of woody debris in river on invertebrate populations
Conduct small mammal population inventories and population dynamics on river channel island
Determine effects of atmospheric and water-borne contaminants on sediment, wetland, and aquatic biota (such as mercury, POPs, pharmaceuticals): Bioaccumulation through aquatic and wetland food chains; Sub-lethal effects on biota- endocrine disruption, reproductive failure, behavioral changes
Develop restoration techniques for native vegetation establishment in various substrates: sand, partially vegetated, trampled areas on trails and campsites
---
Permits
Permits to conduct research in each park must be obtained from individual park resource managers. Links to permit application procedures and requirements can be found on the National Park Service web site: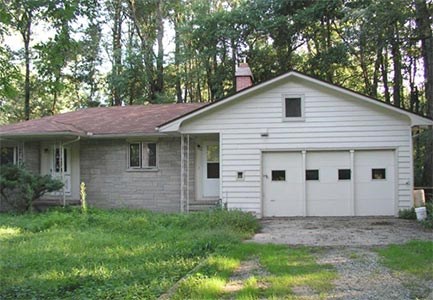 Sabbaticals in the Parks
The Sabbatical in the Parks Program was created to assist in arranging faculty sabbaticals for researchers to conduct scholarly activity in parks in order to advance and disseminate understanding of park resources. Many units of the national park system have field laboratory facilities and housing to accommodate tenured university faculty in research endeavors. A link to sabbatical descriptions and applications can be found on the National Park Service website:
https://www.nature.nps.gov/Sabbaticals/
---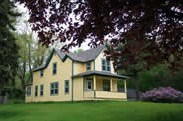 Facilities for Researchers and Students
Each park associated with the Great Lakes Research and Education Center may have facilities including field laboratories, office space, lodging, and conference rooms for faculty and student researchers' use while conducting in-park research.
The GLREC Field Research Station is located at Indiana Dunes National Lakeshore.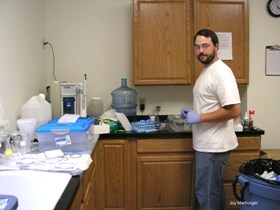 The primary function of the research station is to provide housing, laboratory, and equipment support to enable researchers in the biological, physical, cultural, and social sciences to investigate the natural and cultural resources of the Great Lakes National Parks. The center has developed a research station that has four offices with DSL, wet chemistry area, and laboratory equipment. Equipment includes a laminar flow hood, water purifier, drying oven, incubator, balances, dissecting and compound microscopes, and some field supplies. The lab has coded access for researchers. Storage space for researchers' field supplies is located in a detached garage.
Two dormitories, which are former private residences, are available for researchers at Indiana Dunes NL to use during prolonged stays in the park. These provide three dorm rooms in each building, and are equipped with washers and dryers, furniture, and kitchen utensils. Linens are NOT provided. Reservations for dorm use must be made in advance of fieldwork after a research permit is issued. The daily lodging fee ranges from $9.31 to $11.42.
Other Network Parks also offer limited facilities to conduct research.

---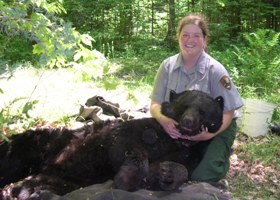 Internships
Since 2004 the GLREC has offered research internships for undergraduate and graduate students during summer months to conduct studies in national parks of the Great Lakes region. The goals of the program are to: 1) support the education and career development of students and recent graduates via research opportunities, and 2) provide needed data and information pertaining to important issues and problems associated with resource management in parks. The program meets the NPS Call to Action, which provides scholarly opportunities to students. Funding for research internships is up to $2,500 per season.
For information on current GLREC sponsored student internships, please contact us via email.
Last updated: January 3, 2018