Trail Crew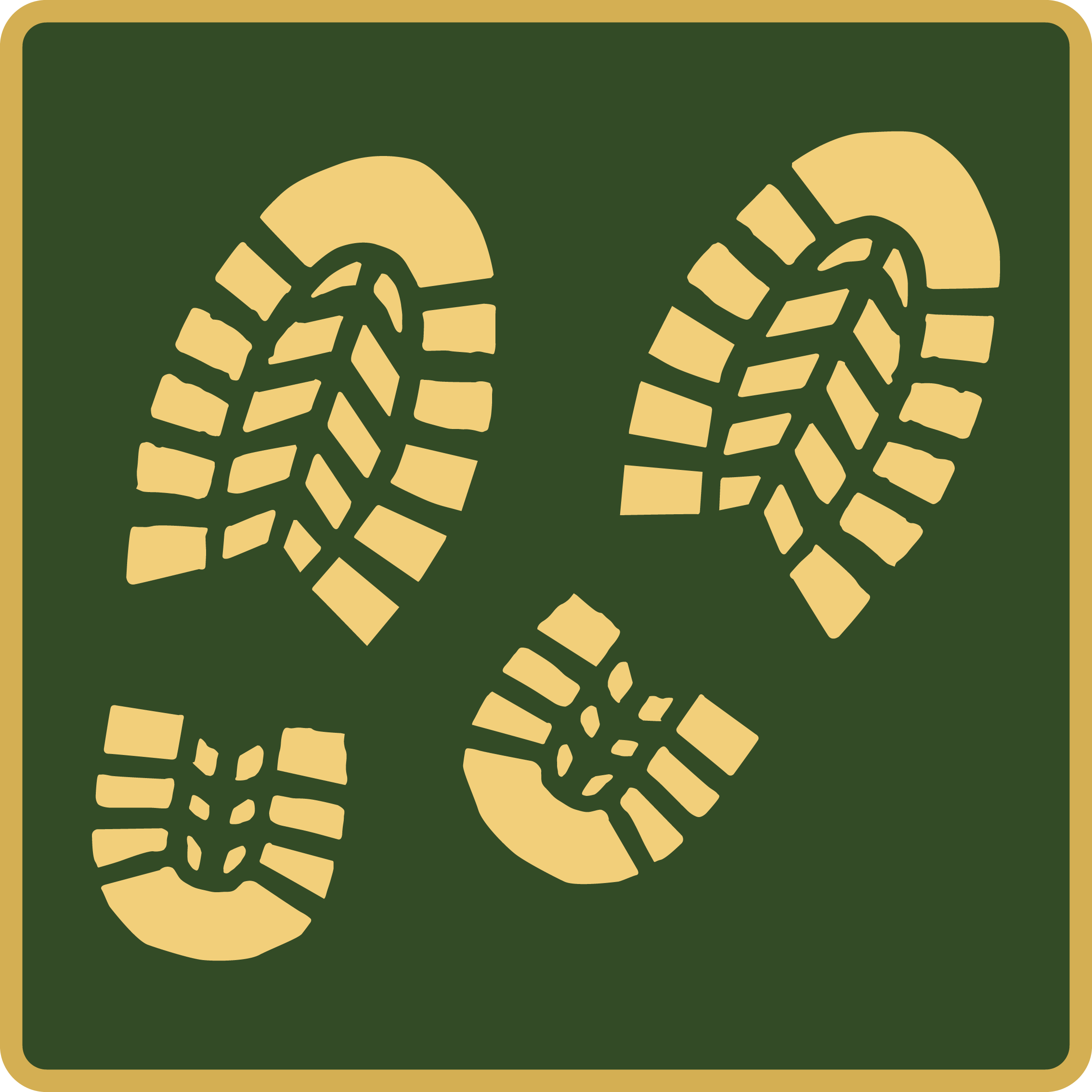 Get hands-on experience working in the outdoors.
Hike or bike monthly to survey and report trail conditions.
Help maintain trails so that everyone can enjoy them!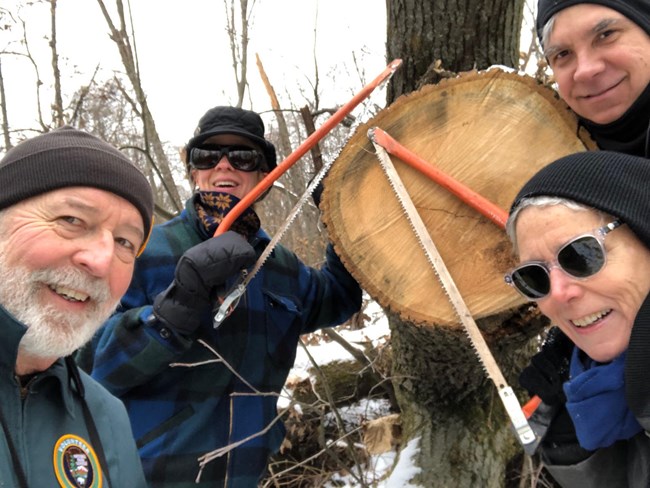 Do you already hike, bike, or run our trails? Are you looking for a way to make a difference? With over 50 miles of dedicated hiking trails and over 30 miles of multi-use biking trails in our national park, the park service alone cannot regularly monitor and survey the trail system. The Trail Crew fills this gap by helping to maintain the trails. Volunteers report trail conditions like downed trees, flooding, erosion, damaged or missing signs, and damaged boardwalks and stairs.
Volunteers can adopt one or more trails, hiking or biking them monthly and reporting any issues. If willing to take on more, volunteers can also perform maintenance work on the trails, such as lopping branches, sawing fallen logs, and repairing infrastructure. There are also optional group social hikes and conservation workdays.

Another aspect of the Trail Crew is our partnership with the Indiana Coastal Invasive Plant Network, which works to keep invasive plant species from degrading the park's many unique ecosystems. Trail Crew members have the opportunity to be trained in plant identification and reporting invasive species. Early detection is critical to keeping new invaders from taking over the national park and its amazing biodiversity.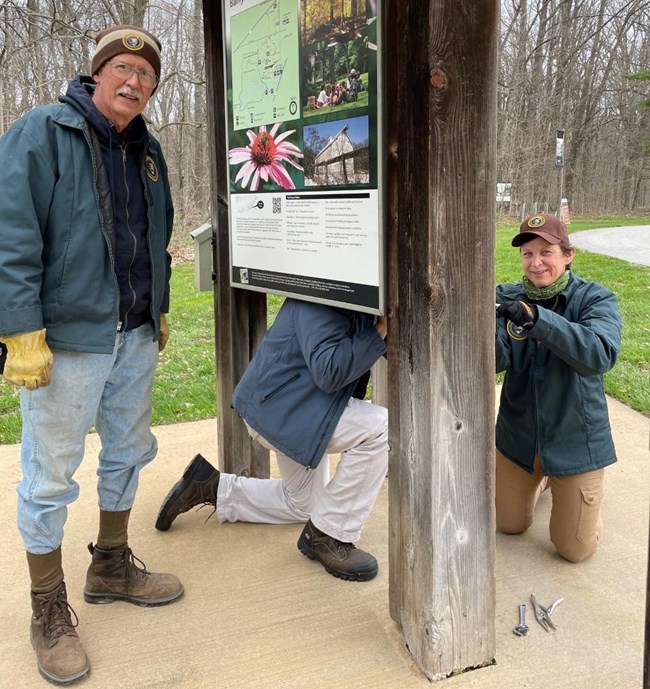 The Trail Crew is a great way to get outside and explore while contributing to a very crucial part of our park. Trail Crew volunteering requires a one day a month minimum commitment, with additional hiking and other opportunities available. Please call or email the Park Connection to get involved!
Volunteer Resources & Documents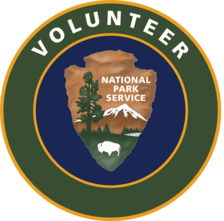 Last updated: January 4, 2023