Citizen Science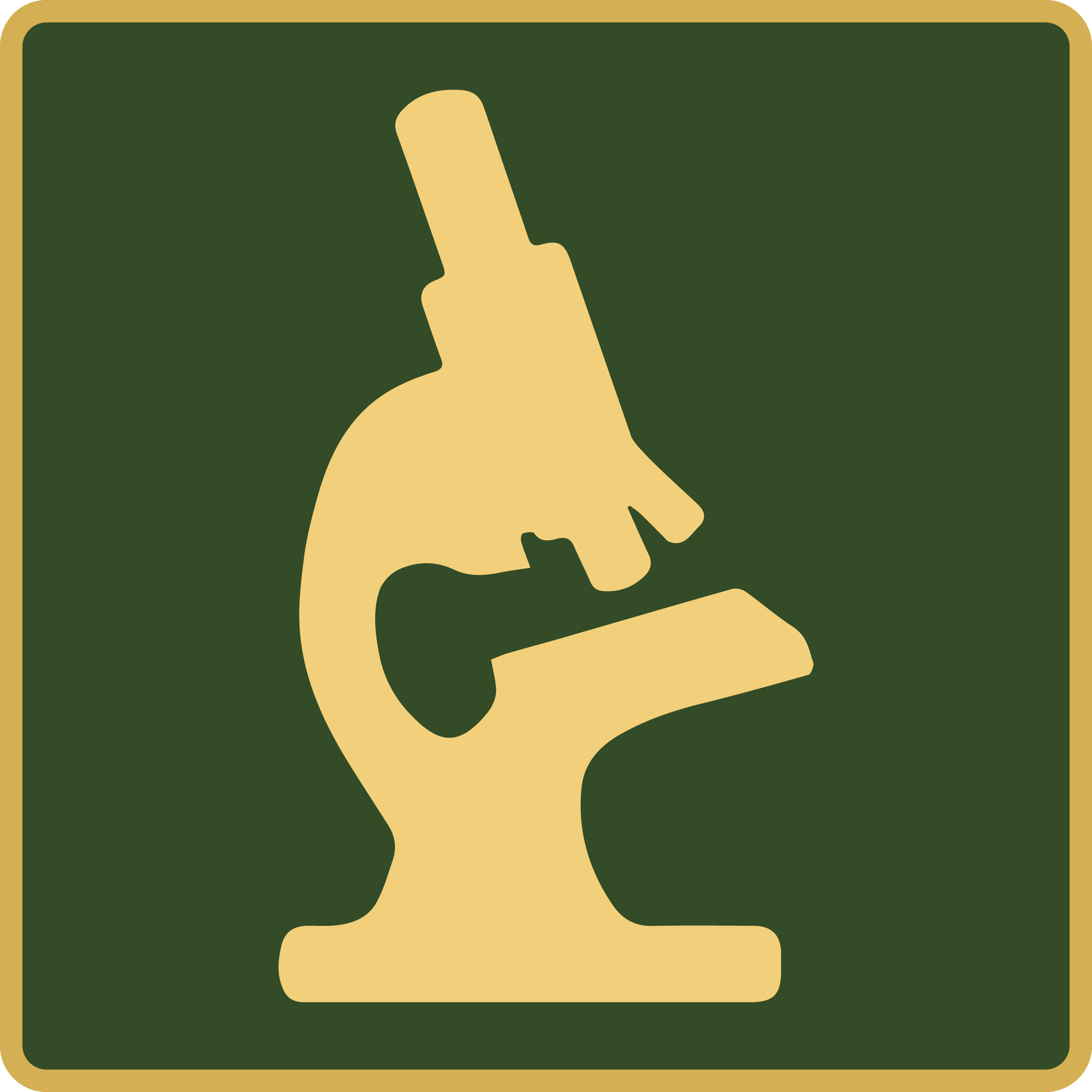 Participate whether or not you have a scientific background!
Contribute to real-life research conducted by institutions and universities from across the country
Build skills working in the field, collecting data, and making observations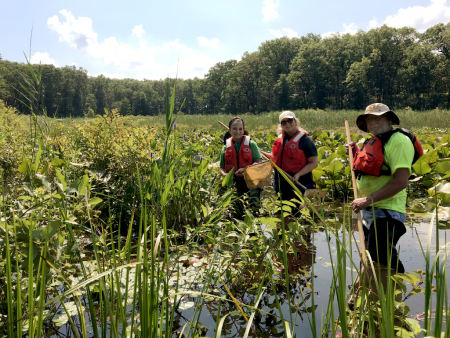 The Dragonfly Mercury Project engages Citizen Scientists such as volunteers, students, and visitors in national parks across the country to collect dragonfly larvae for research. At Indiana Dunes National Park, nets are used to collect dragonfly nymphs from specific lakes and wetlands within the park. The samples are then sent to a US Geological Survey laboratory for mercury analyses.
Why dragonflies?
Mercury is a toxic pollutant that can threaten the natural resources National Parks protect. Wind transports airborne mercury over long distances, depositing it in seemingly pristine areas like national parks. Once there, it enters the food chain and builds up in higher predators. Dragonfly larvae, which live underwater, build-up higher levels of mercury than other aquatic insects because:
• They are predators that eat a lot of smaller insects and even small fish, placing them high up on the food chain.
• They can live up to nine years underwater as a larva, accumulating mercury as they grow.
Fish that feed on dragonfly larvae also ingest the accumulated mercury in the larvae. Those fish are then eaten by birds and mammals. Some of the fish that people like to catch and eat can have high levels of mercury, even in remote parks.
Unlike fish, dragonfly larvae are easy to capture with a net and to identify. Citizen Science teams send the data they collect to USGS labs to measure the amount of mercury present in the sampled water body. The Dragonfly Mercury Project provides baseline data to better understand the mercury levels in national parks and the quality of their water systems, helping us protect human and wildlife health!
Sampling takes place on a limited basis between May and September. Please contact the Park Connection office to learn how to get involved!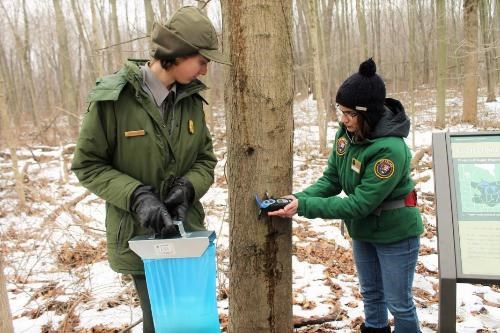 Become a citizen scientist and collect data on sugar maple trees at Indiana Dunes National Park! Dr. Joshua Rapp from the University of Massachusetts is conducting research with a team known as the Acer Climate and Socio-Ecological Research Network (ACERnet), who are dedicated to understanding climate change's effects on maple trees. (Acer is the scientific genus for maples.) As a citizen scientist, you will work with other volunteers to collect sap from trees and test for their sugar content.

Why Indiana?
When you think maple syrup, you probably think Vermont or Canada, yet the Midwest also provides the right conditions for maple trees to make sap sweet enough for maple sugaring. In fact, maple sugaring at the Indiana Dunes and other areas around the Midwest is a tradition carried on by native peoples, pioneers, and modern-day maple syrup producers. Up until 2015, ACERnet's research focused solely on the Northeast. However, in 2016, the Department of Interior Northeast Climate Science Center funded a new site at Indiana Dunes National Park. By adding a data collection site at Indiana Dunes, Dr. Rapp has filled a blank spot in the scientific understanding of this issue.
This opportunity is available during February and March, depending on the season. Please contact the Park Connection to get involved in next season's maple sugar research.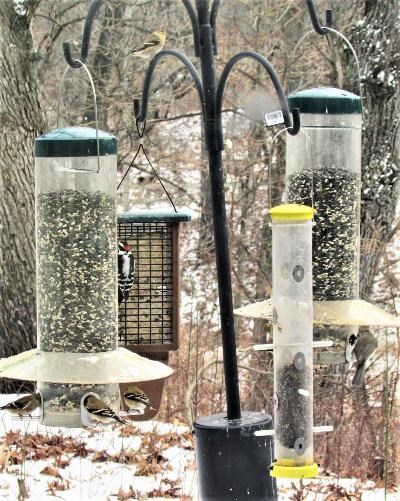 Join us at the Douglas Center to record the birds that stop at the center's feeder—birding expertise not required! Field guides and reference materials will be provided to help you identify birds. You can watch from inside for a true birding experience, or you can identify them from pictures taken with our bird feeder camera, allowing you to get a better look at the birds before they fly away. This is a great way to get in touch with nature and learn how to identify birds.
Why FeederWatch?
The information collected from the FeederWatch program provides information on bird distributions throughout the country. This data can help scientists determine if certain birds are increasing or decreasing in population, potentially identifying at-risk species of bird.
This is an indoor activity and is available year-round. Please contact the Park Connection to get involved today!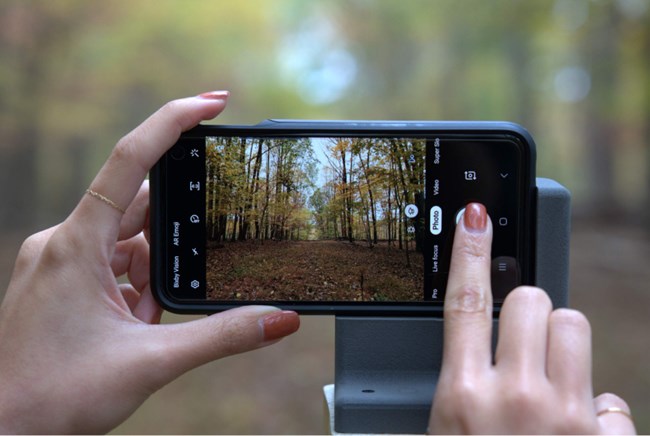 The Chronolog environmental monitoring project allows park visitors to help staff to monitor ongoing restoration efforts within the park. Chronolog is a web-based system that utilizes visitor photos and a crowdsourced time lapse. Indiana Dunes National Park is partnering with Chronolog to monitor five ecosystems within the park.
How to Participate:
At each Chronolog photo station, visitors are encouraged to take a photo using the designated photo bracket. After taking your picture, email it to Chronolog, and your photo will be added to the time lapse of the ecosystem. Upon receiving the picture, Chronolog will automatically send an email response with the time lapse video of the site and an explanation as to why that site is being monitored.
Why Chronolog?
Time lapses of each location will aid in the restoration of each of these ecosystems. Through each time lapse, stewards can track the changes within each habitat and measure its health. Contributing to the time lapse also allows park visitors to watch our restoration efforts in real-time and to witness environmental change happening over time.
Track the evolution of each Chronolog photo station at chronolog.io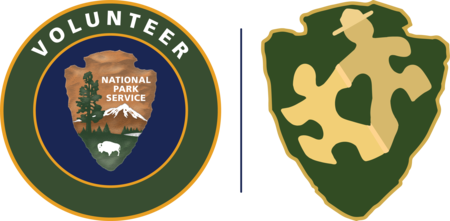 Last updated: September 8, 2020