Visiting Washington Square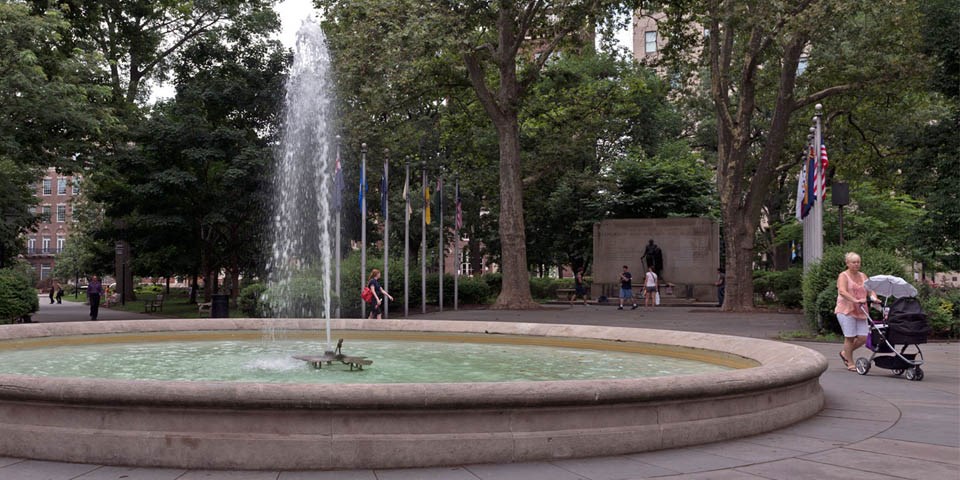 Location
Washington Square is located on Walnut Street, between 6th and 7th Streets.
Hours and Fees
Washington Square is a public, outdoor park. It is open 24 hours a day, 7 days a week, year round.
Admission is FREE.
Ticketing
No tickets are required to enter this park, or visit the Tomb of the Unknown Soldier of the American Revolution (located within the park).
Exhibits
Public walks provide an opportunity to stroll this beautifully landscaped park. Look for the more than thirty species of trees. The landscape also includes an 1869 watering trough for horses and dogs as well as two guard houses once used by the Fairmount Park Guard in the early 20th century. Wayside signage provides historical information about the park's many uses through time, including burial ground and gathering place. Within the park is the Tomb of the Unknown Soldier of the American Revolution, designed by architect G. Edwin Brumbaugh in the 1950s. Washington Square is also recognized as a Level One International Arboretum.
Accessibility
Washington Square is wheelchair accessible. Learn more about the accessibility services offered throughout the park on our website.
Images and Historical Information
Explore the photo gallery below for images of Washington Square. Additional historical information is available on the park's website.
Last updated: August 12, 2022