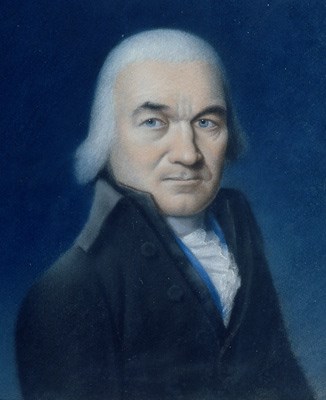 Veto Power Discussed
"This letter is so much lighter than what I commonly send you that I will not pursue it any further lest you should imagine I am growing light headed - and which for ought I know [will] be the case before we get through the business of the Convention."
-Oliver Ellsworth to his wife
Wilson moved to join the Supreme Court with the executive in vetoing Acts of Congress. Gorham, Gerry, Strong, L. Martin and Rutledge all opposed the motion; Ellsworth, Madison, Mason, G. Morris and Wilson, defended it. Those who were opposed argued that the proposal violated the doctrine of separation of powers and that, as Luther Martin put it, "... as to the Constitutionality of laws that point will come before the Judges in their proper official character." Those in favor argued that it was needed to balance the power of the executive as against that of Congress.While the judiciary would review unconstitutional laws, the veto would extend to constitutional but unwise laws. Wilson's proposal lost, CN, MD, VA ay; DE, NC, and SC no, PA and GA divided, NJ absent.
The Committee of the Whole resolution giving the executive a qualified veto was then approved without opposition.
NEXT>>>

HOME The 225th Anniversary of the Constitution Convention