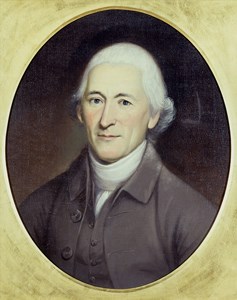 Qualifications for Members of the U.S. Congress
"…I have the honor to transmit… [the] state of representation in Congress…. By this Your Excellency will see that since the first Monday in November last the United States have not been represented more than three days by 10 States, thirty days by 9 states, and forty days by 7 and 8 States…"
-Charles Thomson, secretary to the Confederation Congress, reporting to the state governments
While a persistent lack of quorum continued to plague the Confederation Congress meeting in New York, the Convention in Philadelphia considered Article VI, section 2, giving Congress authority to establish property qualifications for its members. Mr. Charles Pinckney (SC) observed that the Committee of Detail had permitted the Congress to determine the issue. Therefore, the first Congress would meet without such qualifications. Pinckney's concern was that if the Congressmen were rich they would make property qualifications high and if poor, they would make them very low. He thought the President, Congressmen and Judges should own property: 100,000 pounds for the president, half that for judges and half again for legislators. However, he moved only that the president, the judges and legislators be required to swear that they possessed unencumbered property worth. Rutledge (SC) seconded, observing that the committee hadn't reported a figure because they couldn't agree on one.
Ellsworth observed that a figure which would be high in the north would be low for the South; he suggested that they leave it to Congress. Franklin didn't like the whole idea. According to Madison, Franklin noted: "If honesty was often the companion of wealth, and if poverty was exposed to peculiar temptation, it was not less true that the possession of property increased the desire of more property - some of the greatest rogues he was ever acquainted with, were the richest rogues."
Madison agreed. Pinckney's motion was rejected without a vote, and eventually the section was defeated.
NEXT >>>
Saturday, August 11, 1787
Continuing Debate on Congress
HOME The 225th Anniversary of the Constitution Convention