Architecture of Independence Hall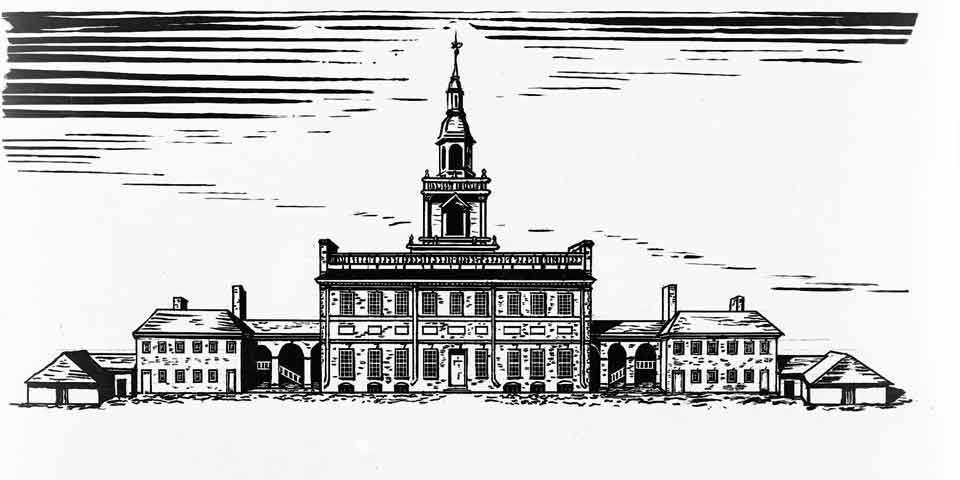 The architecture of Independence Hall reveals many stories, ranging from 18th century design choices to modern preservation efforts. Designed in the Georgian style, the building exhibits a sense of proportion, balance and symmetry. But, its design is more evocative of a country house than an urban public building. The plan includes a 105 foot long main block, two covered arcades, and two 50 foot long wing buildings.
Inside and out, the architecture of Independence Hall provides an intriguing look into the past.

Construction
Speaker of the Assembly, Andrew Hamilton, oversaw the construction of the Pennsylvania State House, known today as Independence Hall. Master builder Edmund Woolley drew up the designs for the building. An early member of the Carpenters' Company, Woolley utilized skills that combine today's professions of architecture, engineering and carpentry. Construction started in 1732, but parts of the building were still being built when the Pennsylvania Assembly began meeting in the building in 1735. The building (without the tower) was completed in 1748.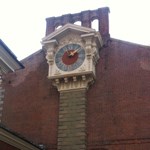 Exterior
The exterior of Independence Hall retains much of its 18th century appearance. The north facade features marble keystones above each window, a carved wooden cornice and a wooden balustrade stretching between the chimneys on the roof. A Venetian or Palladian window graces the south facade. This building is an example of the Georgian style architecture that was popular in Great Britain and America during the reigns of King George I, II and III.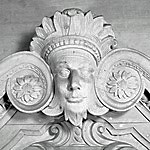 Interior
Carver Samuel Harding created much of the ornamentation in the central hall. Some of that original woodwork still survives. The City of Philadelphia removed the Assembly Room's original paneling in the early 19th century. This move incensed the public and in 1831, architect John Haviland was hired to restore the room where the Declaration of Independence and U.S. Constitution were both signed. Haviland's work, which included some inaccuracies, was later removed by the National Park Service.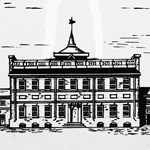 Change Over Time
The State House complex along Chestnut Street changed frequently since its initial construction. Changes include the addition of a tower and steeple to Independence Hall in the mid 18th century, the demolition and replacement of the original wing buildings, the construction and later removal of wooden sheds as well as the removal and later replacement of the steeple.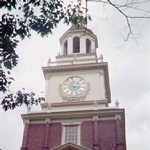 Tower and Steeple
As originally designed and built, Independence Hall had no tower or steeple. These were added around 1750. The wooden steeple had rotted by 1773 and was removed in 1781. In 1828, the city hired architect William Strickland to restore the original steeple. Strickland deviated from the original design, incorporating a clock and additional ornamentation. A recent restoration of the steeple revealed Strickland's modern engineering principles. Take a virtual tour through the tower and steeple.

Last updated: December 1, 2021