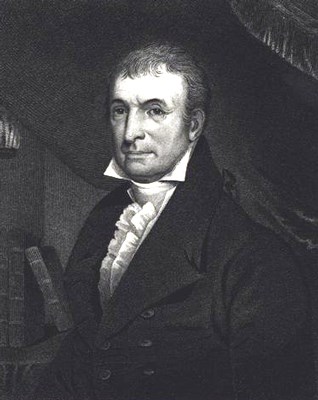 Still No Vote on Representation
"[Luther Martin] did not like having two branches, nor the inequality of votes in the 1st branch.He was willing however to make trial of the plan, rather than do nothing."
-James Madison's Notes on the Convention
Luther Martin of Maryland began the day's proceedings by asking the body to vote on the whole report of the July 2 Grand Committee, including the origination of money bills in the House and the important question of equality of votes for each state in the second branch or Senate. Much discussion ensued with the delegates from the smaller states favoring the equality of votes for the Senate and the larger states opposed. The discussion ended with neither a conclusion nor a vote.
Delegates James Madison and George Mason of Virginia, Caleb Strong and Nathaniel Gorham of Massachusetts, Hugh Williamson of North Carolina, Charles Pinckney and John Rutledge of South Carolina and Alexander Hamilton of New York all dined together at the Indian Queen tavern on Fourth Street, south of Market. The tavern had several halls to accommodate such large private parties. These delegates presumably met this evening to try to hammer out their differences of opinion on the issue of equal vote in the Senate.
NEXT>>>

Sunday, July 15, 1787
Recess
HOME The 225th Anniversary of the Constitution Convention