James Dexter Site
Who was James Dexter?
James Oronoco Dexter was a free African American who lived at 84 North Fifth Street from 1790 until 1799. Dexter was one of at least six, free, black heads-of-households who lived on the block where the National Constitution Center (NCC) sits today.

A coachman and former slave, Dexter was considered an important member of a vibrant African community here in Philadelphia. Dexter's efforts to aid his community date as early as 1782, when he and five other free Africans signed a petition to the state government to "fence in the Negroes Burying Ground in Potters Field" (now Washington Square).

Dexter was one of the founding members of the (still active) African Episcopal Church of St. Thomas. Historical research on the site revealed new information connecting Dexter's home to the church's foundation. In 1792, Dexter hosted the first meeting in his home to arrange for the church's construction.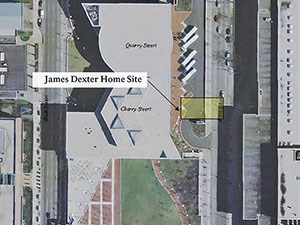 Site Location

From 1790 to 1798, Dexter lived with nine other people in a small rented house on North 5th Street, halfway between Arch and Race Streets. The site is located directly adjacent to the NCC's location in Independence National Historical Park. Today a portion of the bus drop off area for the NCC covers the site.

Preserving the James Dexter Site

The construction of the NCC required a drop-off facility that would serve as an arrival point for large buses. The location of the bus drop-off facility was within the area of the James Dexter site.

Once the site's association to the founding of the St. Thomas Church was recognized, additional efforts were made to ensure that construction of the drop-off would not disturb this very significant site. The NPS worked with the NCC to ensure that the design for the new facility would avoid impacts to the site so that any surviving archeological or architectural remains could be preserved in-place.

Initially the NPS concluded that excavation of the James Dexter site was not warranted since surface construction would not destroy the archeological resources. However, when members of the community disagreed with the park's decision, it was agreed that excavation of the site was warranted and even necessary. In this case, public interest in attempting to bring a hidden but important piece of the nation's history warranted excavation.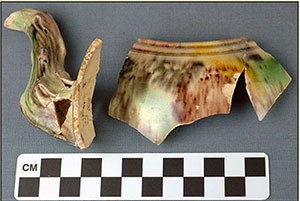 What artifacts did we find during the excavation of the James Dexter Site, and what did we learn from those artifacts?
Last updated: February 26, 2015