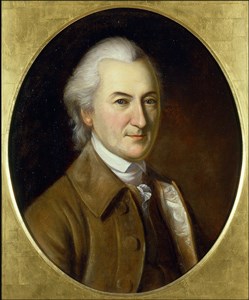 Debate Continues on the National Executive
"Mr. Dickinson…informs me that they are all unitedin their objects, and he expects they will be equally united in the means of attaining them."
-Benjamin Rush to Richard Price
The Convention, meeting in the Committee of the Whole, continued debate on the national executive. James Wilson (PA) moved to divide the states into districts, and have the people in each district elect electors who would then elect the president. Hugh Williamson (NC) could not see the advantage in selecting electors over having the state legislatures elect the executive. Wilson's motion lost, 8 states to 2 (only Pennsylvania and Maryland voting for it). The Committee then agreed to have the executive chosen by the national legislature for a term of seven years. The delegates would later return to this issue of state legislatures or electors selecting a national executive.