A Low Point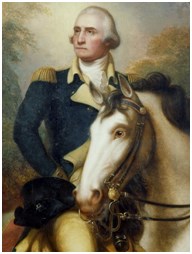 A Low Point
"… incompatibility in the laws of different States, and disrespect to those of the general government must render the situation of this great Country, weak, inefficient and disgraceful."
-George Washington to David Stuart
The Convention was in recess, enjoying a much needed respite from a week of heated argument. After a number of preliminary skirmishes on the issue of whether each state should be represented in Congress equally or proportionately to population, or money paid to the Federal government, the battle lines had been drawn. While the six large states (Massachusetts, Pennsylvania, Virginia, North Carolina, South Carolina and Georgia) had a majority, it was now obvious that the four small states (Connecticut, New York, New Jersey, Delaware) and perhaps Maryland might be so uncompromising as to leave the Convention. This day was the low point of the entire Convention.
Last updated: February 26, 2015