Aspen Monitoring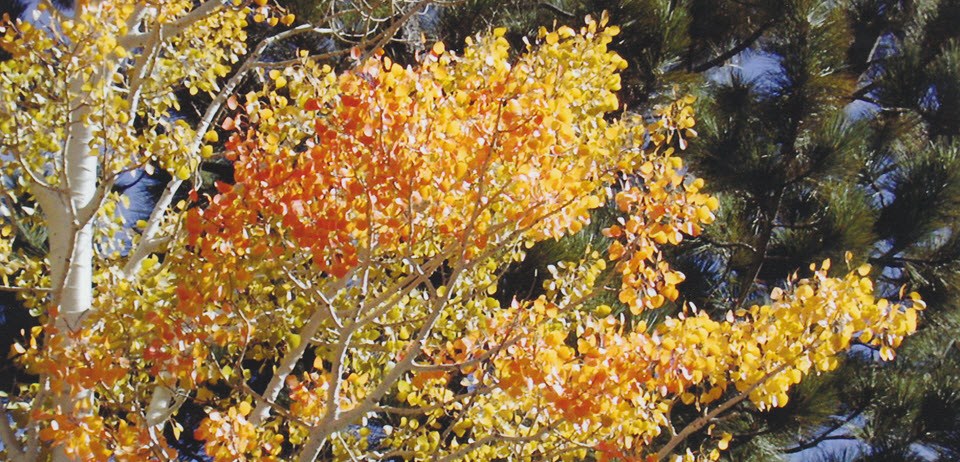 Importance and Issues
Aspen communities are some of the most biologically rich areas in the Intermountain West; however, aspen is declining in many areas. Aspen declines can then cascade into losses of vertebrate species, vascular plants, invertebrates, and nonvascular organisms. Current fire intervals, extents, and intensities are not regenerating aspen at historical rates, and are likely causes to the aspen decline we observe today. In addition, encroachment and overtopping by shade-tolerant conifers is contributing to aspen decline.

Aspen is a particularly important resource at City of Rocks National Reserve. Many visitors come to the park in autumn to witness the spectacular aspen colors.

Our network's aspen monitoring program is studying overall aspen abundance, conifer encroachment, and aspen regeneration.
Monitoring Objectives
Estimate current status and long-term trend in regeneration of park aspen populations as well as individual stands.
Estimate status and trend in conifer density within aspen stands.
Estimate status and trend in aspen abundance, as measured by stem density of live and dead trees, within aspen stands.
Estimate the status and trend in dead standing aspen stems.
Publications and Other Information
Aspen Monitoring Protocols & Procedures
Resource Briefs
Summaries of fieldwork and findings
Last updated: January 19, 2021