Inventory and Monitoring at John Muir National Historic Site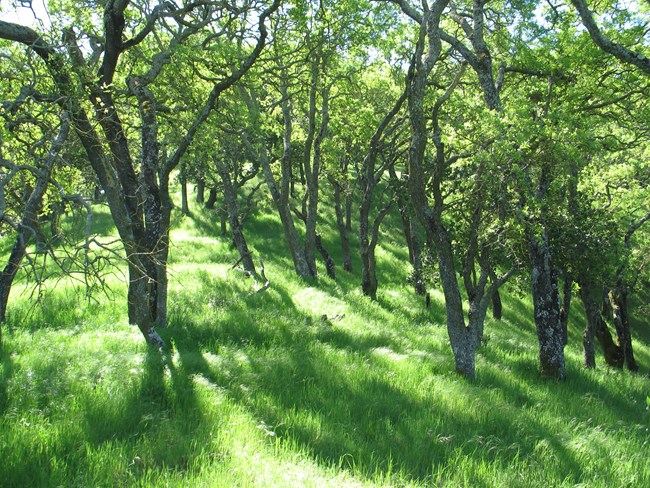 John Muir National Historic Site is dedicated to memorializing the naturalist and conservationist, John Muir. Located in Martinez, California, northeast of San Francisco, the park encompasses 345 acres including John Muir's house, orchards, and gravesite.

The Mt. Wanda area makes up the majority of the park acreage and is where John Muir used to hike with his daughters. It is characterized by grassland and oak woodland vegetation and contains most of the park's natural resources. Major resource management concerns for the park include fire management, encroachment of invasive species, and forest health.
Last updated: January 10, 2020