Monitoring Natural Resources at Sitka National Historical Park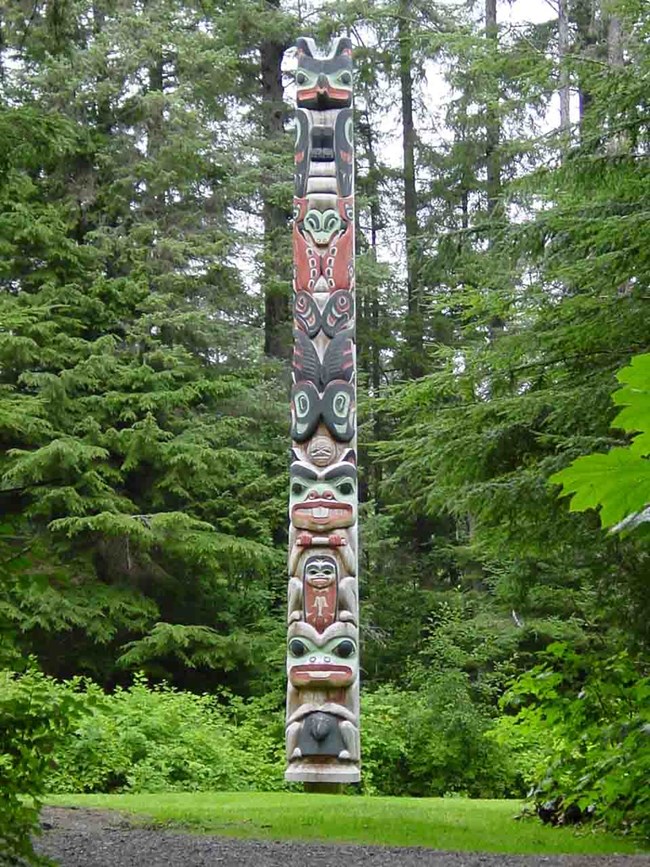 Sitka National Historical Park was first designated a federal public park in 1890 and received its current designation in 1972. The park includes 113 acres (46 hectares) of coastal lowland and riparian forest, the Indian River, and tidelands in Sitka Sound. The park protects and preserves a number of culturally significant sites, including a battleground that was the site of the 1804 Battle of Sitka and the associated Russian Memorial; Kiks.ádi Fort Shiskinoow; a collection of Tlingit and Haida totem poles; the Russian Bishop's House (Russian Mission); and the natural resources that give context to the historical events that occurred here. Sitka NHP's cultural landscape centers around a healthy Indian River and temperate rainforest associated with the Old Public Park (established in 1890) and the Totem Trail.
The convergence of the Indian River, coastal rainforest, and Pacific Ocean provides a biologically rich environment for a variety of aquatic and terrestrial organisms. Sitka spruce-western hemlock forest dominates. Red alder is the major tree species of floodplain and riparian zones. Approximately 150 bird species have been recorded in and around the park. Salmon runs sometimes pack the Indian River with over 1.5 million fish. Brown bears, river otters, mink, and black-tailed deer are abundant. Over 165 vascular and 172 nonvascular plant species have been inventoried in the park. Fifty-two benthic macroinvertebrate species typical of cold, clearwater streams have been identified from the Indian River. The park's intertidal zone and estuarine areas, comprising 44% (50 acres) of the park's acreage, teem with marine invertebrates such as sea stars, limpets, chitons, polychaete worms, barnacles, clams, crabs, shrimp, and snails. Over 219 invertebrate species have been recorded, along with 85 species of marine algae. Marine fishes abound, including several species of rockfish, gunnels, surf perch, sculpins, coxcombs, greenlings, and tubesnouts.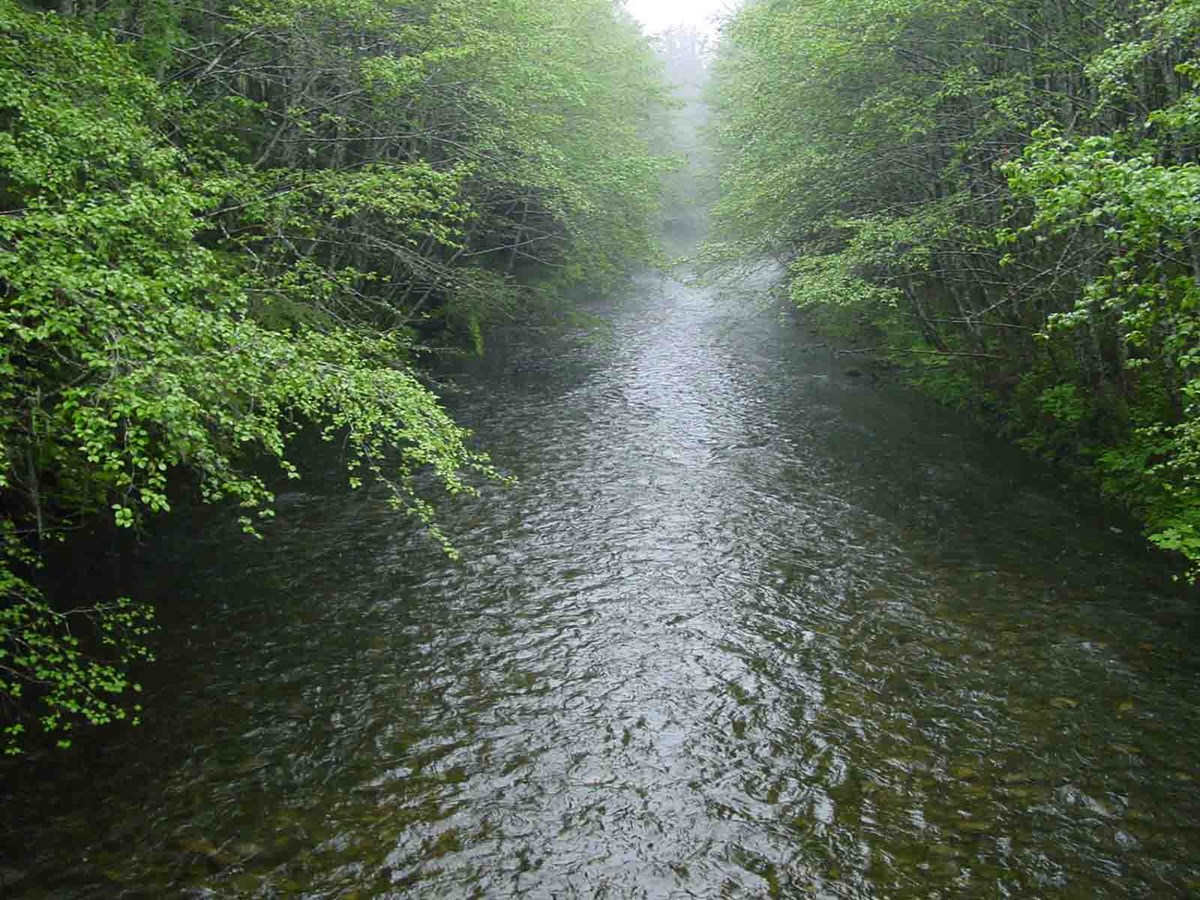 The Indian River is important for salmon spawning and provides nutrients throughout the ecosystem.
What's Happening in Sitka National Historical Park
Last updated: February 2, 2022