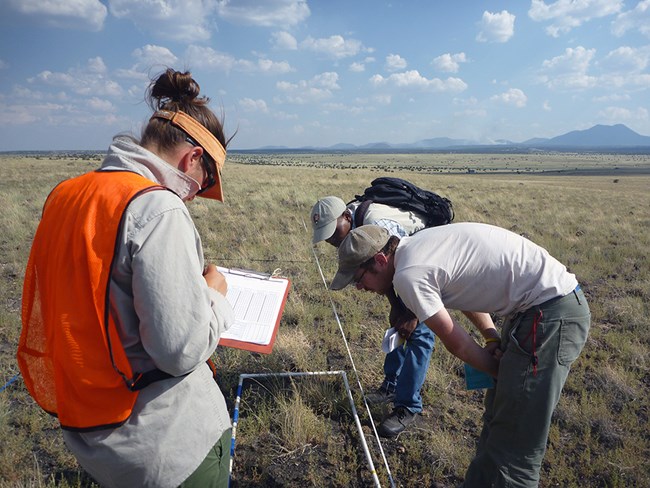 The Southern Colorado Plateau Network (SCPN) is based in Flagstaff, Arizona. The network's NPS staff includes the program manager, ecologists and technicians, a data management team, a science writer/editor, and a half-time program assistant. The network works collaboratively with the Colorado Plateau Cooperative Ecosystems Study Unit, the U.S. Geological Survey, Northern Arizona University, and other regional universities to bring in additional technical expertise as needed.
The organizational structure of the network also includes a Board of Directors, and Technical Advisory Committee.
Our mission is to track status and trends in the condition of selected park "vital signs" and to communicate the results to park managers, partners, and the public. In this way we work to promote the use of sound science in the preservation of natural and cultural resources held in trust by the National Park Service. Since 2000, the Southern Colorado Plateau Network has worked with 19 network parks to identify natural resource inventory and monitoring needs, complete basic inventories, and implement long-term ecological monitoring.