Inventory and Monitoring at Grant-Kohrs Ranch National Historic Site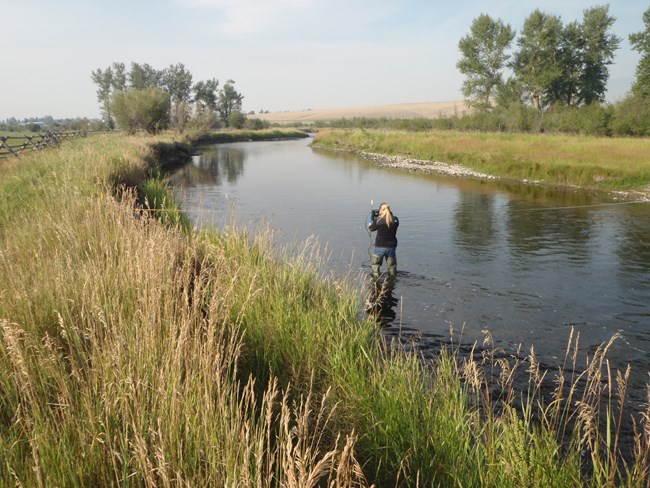 Established by Canadian fur trader John Grant and expanded by cattle baron Conrad Kohrs,
Grant-Kohrs Ranch National Historic Site
commemorates the Western cattle industry from its 1850s inception through recent times. The original ranch controlled more than 10 million acres of grazing lands in five western states and two Canadian provinces. The park was created in 1972, and today includes 1,618 acres and 90 structures. The site is still a working ranch, maintaining approximately 80 cow–calf pairs annually. It is important to note that the Clark Fork River is a Superfund site due to contamination (primarily heavy metals) from mining operations at Butte and Anaconda, Montana, upstream and upwind. The U.S. Environmental Protection Agency has completed a record of decision for the entire site (EPA 2004); restoration and mitigation are beginning.
Last updated: April 24, 2018