Inventory and Monitoring at Haleakalā National Park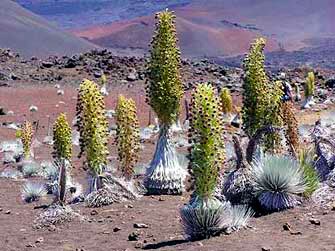 This mountain park is seemingly split between two contrasting worlds. At the summit of Haleakalā, a stark volcanic crater hosts iconic species like 'ua'u (Hawaiian petrels) and 'āhinahina (silverswords). Dense native rainforest along the southern flanks of the mountain contains pristine waterfalls, rare forest birds, and specialized stream animals.
Haleakalā National Park protects some of the greatest natural treasures in the Hawaiian Islands.
Pacific Island Network I&M staff perform inventory and monitoring in remote areas of Haleakalā National Park

Duration:

6 minutes, 32 seconds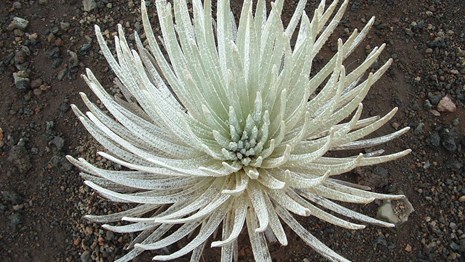 Reports & Publications
PACN I&M Inventory and Monitoring Reports, Protocols, and Articles from Haleakalā National Park
Last updated: December 19, 2018