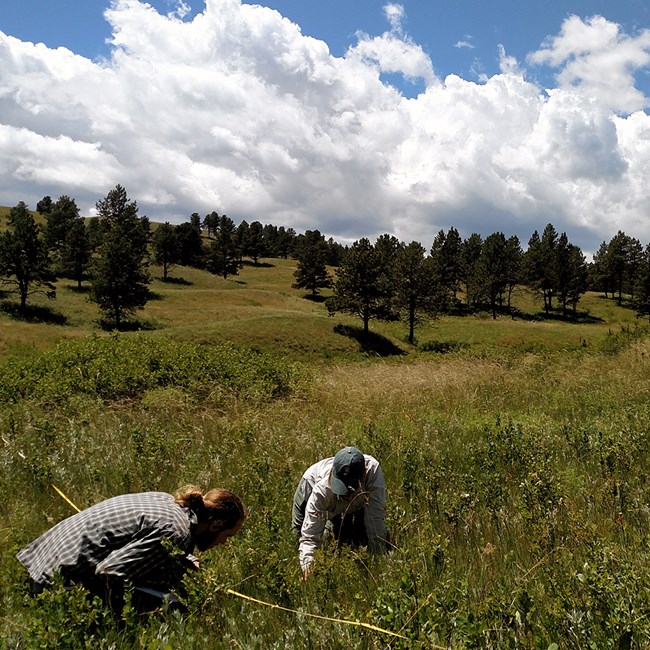 Wind Cave National Park is located on the southeastern edge of the Black Hills in southwestern South Dakota. It was originally designated to preserve and protect Wind Cave, one of the longest caves in the world, but it has since evolved to protect both the cave and the rolling hillsides above.
The park includes samples of all five of the major geomorphic divisions of the Black Hills (Central Crystalline Core, Limestone Plateau, Minnelusa Foothills, Red Valley, and Cretaceous or "Dakota" Hogback), providing a diversity of habitats. The primary vegetation types found in the park are mixed-grass prairie and ponderosa pine forest. A unique characteristic about Wind Cave is that the mixed-grass prairie is managed primarily with native herbivores and fire, the two major ecosystem processes that shaped the vegetation of the Black Hills before European settlement.
Deer, bison, elk, and pronghorn, native wildlife species associated with mixed-grass prairie, are found throughout the park along with large black-tailed prairie dog complexes, coyotes, bobcats, mountain lions, and golden and bald eagles.
We monitor air quality, landbirds, plant communities, and weather and climate at this park.