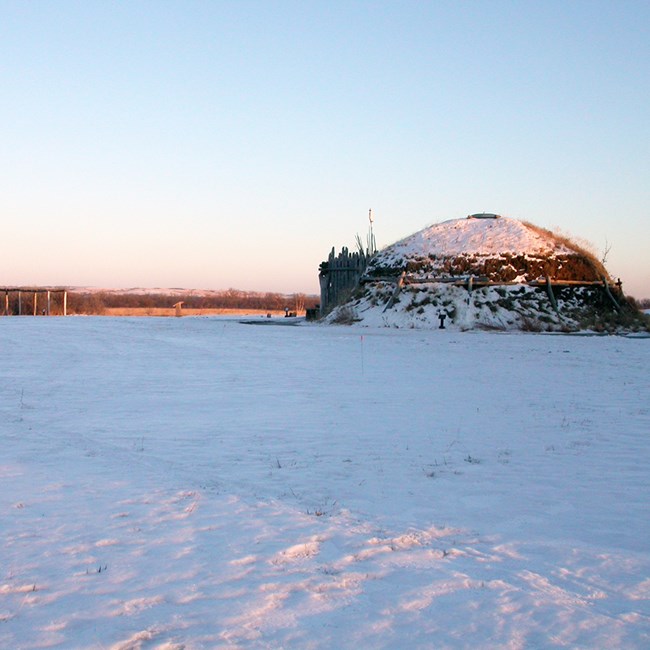 Knife River Indian Villages National Historic Site was created to preserve the historic and archeological remnants of the cultural and agricultural lifestyles of the Plains Indians. It lies in central North Dakota adjacent to the free-flowing reach of the Missouri River and encompasses the lower reach of the Knife River.
The park is comprised of native mixed-grass prairie, exotic grasslands, and riparian vegetation communities. A wide variety of wildlife inhabit the park including white-tailed deer, coyotes, beavers, badgers, numerous birds and butterflies, and at least 26 species of mollusks.
We monitor landbirds, plant communities, water quality, and weather and climate at this park.