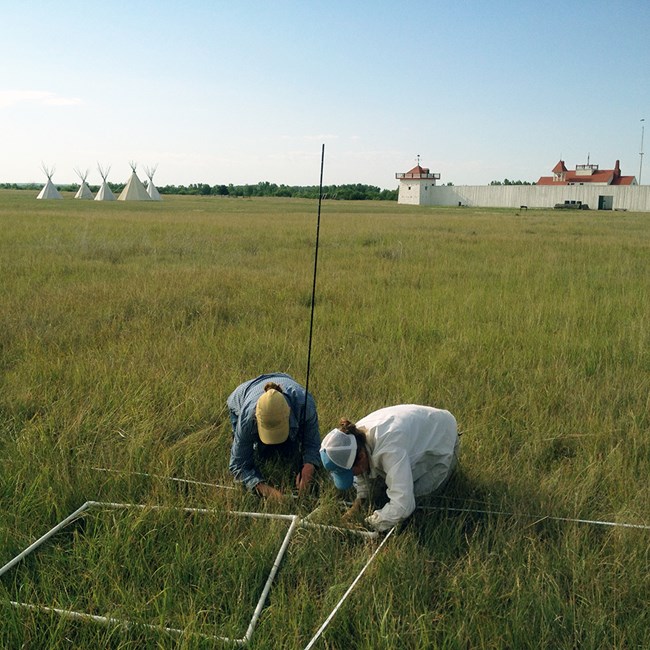 Fort Union Trading Post National Historic Site was created to commemorate the fur trading post which operated from 1828 to 1867. Located on the upper Missouri River, the post contributed significantly to the history of exploration of the American Frontier and the peaceful coexistence of Frontiersmen and Plains Indians.
At just 442 acres, Fort Union is the smallest park in the network. The land within the park boundary is comprised of two distinct vegetative zones: the ancient upper floodplain on which the fort is located (the prairie) and the lower and sometimes flooded forested floodplain along the Missouri River. This mixture of woodland, prairie, and riparian vegetation provides habitat for a variety of wildlife. Bald eagles, least terns, and piping plovers as well as palid sturgeon occur in the vicinity of the park.
Recreating the scene and conditions of the 1850s is an overriding priority for the park, but the history of cultivation, livestock grazing, and gravel mining has had serious impacts on park vegetation. Encroachment of exotic species, changes in riparian vegetation, and bank errosion are all natural resource concerns of the park.
We monitor landbirds, plant communities, and weather and climate at this park.