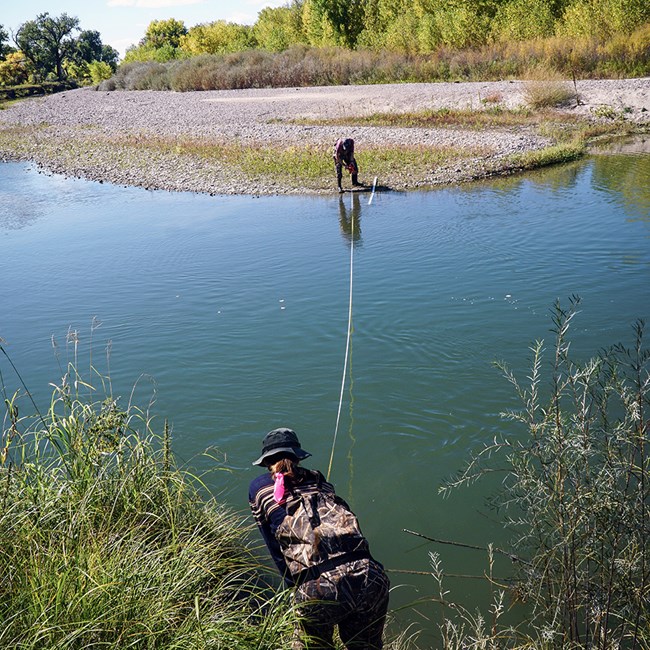 Fort Laramie National Historic Site sits at the confluence of the North Platte and Laramie rivers in southeastern Wyoming. The park is best known for its cultural resources, with the centerpiece being the surviving buildings from the major military post that existed from 1849-1890.
Despite its small size (833 acres), Fort Laramie has a relatively large diversity of natural resources due to the two rivers that meet in the park, the topography that ranges from riverbed to upland areas, and the location of the park near the western edge of the Great Plains and eastern edge of the Rocky Mountains.
Major natural resource concerns include the encroachment of exotic plants, altered river ecosystems due to the dams along the rivers, fire supression, and the effect of nearby power plants on air quality.
We monitor landbirds, plant communities, water quality, and weather and climate at this park.