Inventory and Monitoring at Agate Fossil Beds National Monument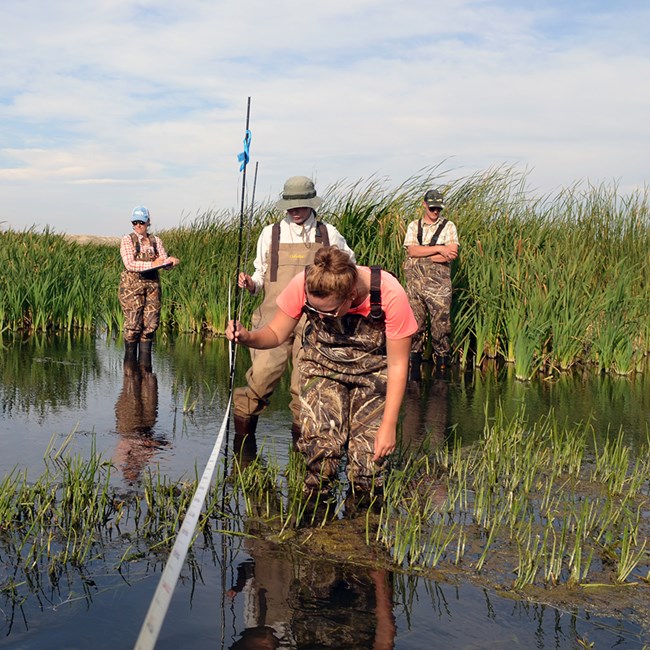 Agate Fossil Beds National Monument is located in the Niobrara River drainage in northwestern Nebraska. It was established to preserve and protect its significant Miocene epoch fossil deposits and to interpret its cultural importance as a meeting place for many native tribes. In addition to the fossils, unique natural resources in the park include its extensive native prairies, the Niobrara River and associated wetlands, and its scenic vistas and natural soundscapes.
The park's ungrazed prairie provides diversity within a landscape grazed by cattle. This proximity to ranchland raises concerns about invasive exotic plants and degraded water quality. Other natural resource concerns include the absence of fire and natural grazing, and altered river flows within the Niobrara.
We monitor aquatic invertebrates, landbirds, plant communities, water quality, and weather and climate at this park.
Species Lists

Find species lists for this park here.

Water Quality Data

We partnered with the USGS Water Science Center to install and operate a continuous monitoring station on the Niobrara River in 2017
Reports and Publications
Read more about our work at this park in the resource briefs (short summaries), protocols (monitoring procedures), monitoring reports (detailed results), or inventories (assessments and lists of natural resources) below.
Last updated: May 17, 2022