Inventory & Monitoring at Monocacy National Battlefield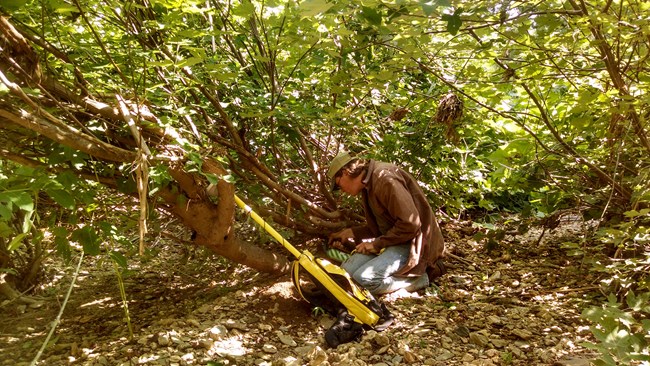 To help protect park natural resources like forests, streams, and wildlife, a team of National Park Service scientists with the National Capital Region Inventory & Monitoring Network (NCRN I&M) is continually assessing conditions at Monocacy National Battlefield.
Jump to:
Monocacy Species Lists
Monocacy Resource Briefs
Monocacy Reports
Quick Reads
Ongoing NCRN monitoring of forest vegetation occurs at 15 plots spread throughout forested areas of Monocacy. At these plots the trees, shrubs, vines, and specific non-woody plants are identified to group or species, and trees are measured and labeled. Any evidence of deer browse on trees or shrubs is noted. Diseases and pests are also noted along with targeted invasive plant species. Fallen and standing woody debris (that provides essential habitat to many types of wildlife) is also monitored.