Air & Climate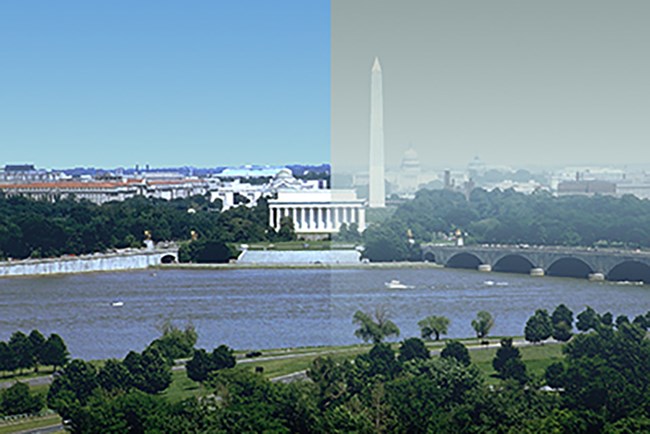 Air pollution affects scenic and natural resources in national parks, including lakes, streams, plants, and wildlife. Poor visibility caused by air pollution can indicate that there may be other impacts occurring to resources that cannot be readily observed. Human-made pollution can injure various species of trees and other plants, acidify streams and lakes, and leach nutrients from soils. Metals, such as mercury, can bioaccumulate in the food chain, causing behavioral, neurological, and reproductive effects in fish, birds, and wildlife.
Jump to:
Air, Climate, & Weather Resource Briefs
Air & Climate Reports
Quick Reads
Monitoring
A number of state and federal agencies have established a network of air resources monitoring sites in and around the National Capital Region. The NCRN is utilizing these resources and utilizes assistance from the NPS Air Resources Division to monitor the air quality in and around all parks of the National Capital Region Network. Air quality parameters monitored in the NCRN include ozone levels, visibility, and atmospheric deposition of nitrogen, sulfur, and mercury. Monitoring data are used to determine compliance with the National Ambient Air Quality Standards and to assess national and regional air pollution control policies.
Last updated: May 18, 2022