Ozone Effects on Tree Growth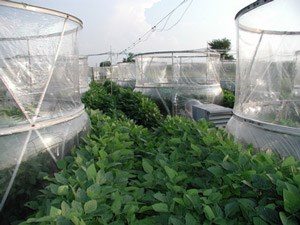 Studies have found that ground-level ozone significantly reduces tree growth for certain species. The Environmental Protection Agency (EPA) analyzed the effects of ozone on seedlings of quaking aspen, black cherry, and ponderosa pine trees in open-top fumigation chambers. As ozone increased, tree growth decreased. The results were used to predict growth loss in trees across the U.S. as shown in the maps below.
Using information from studies on ozone and tree growth, scientists developed guidelines with thresholds for foliar injury. These guidelines describe safe levels of ozone concentrations for plants. Two common ways to measure ozone exposure are the W126 and the SUM06. Both are cumulative and represent seasonal sums of ozone concentrations over 3 months during the daylight hours of the trees' growing season. The W126 is a weighted sum that gives more weight to higher ozone concentrations. The SUM06 is the sum of all one-hour average ozone concentrations greater than or equal to 0.06 parts per million (ppm).
Ozone sensitive species exist throughout the National Park System. Find out which species are impacted by high ozone levels by exploring these lists.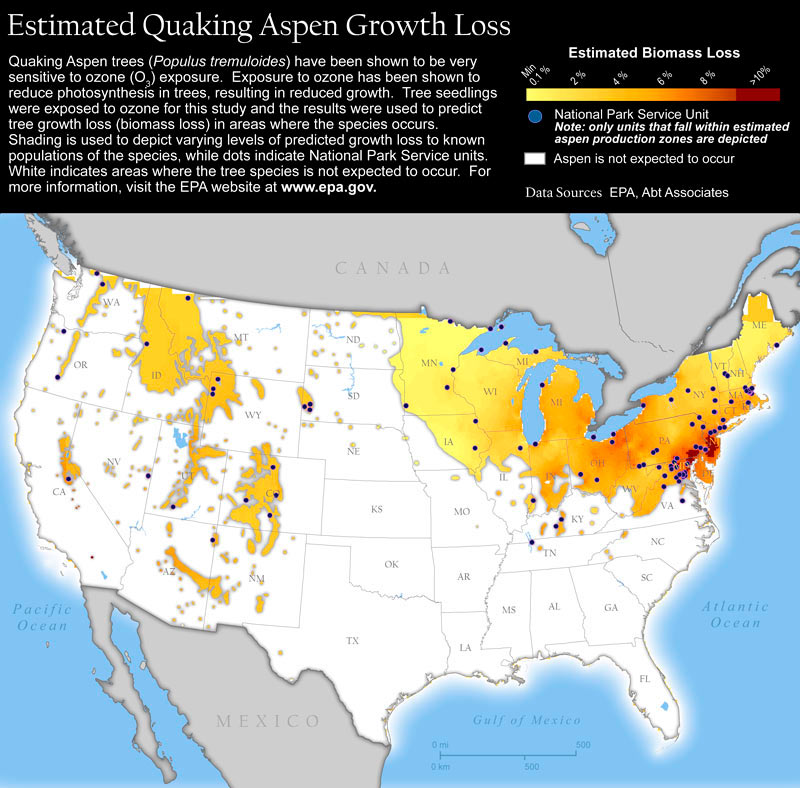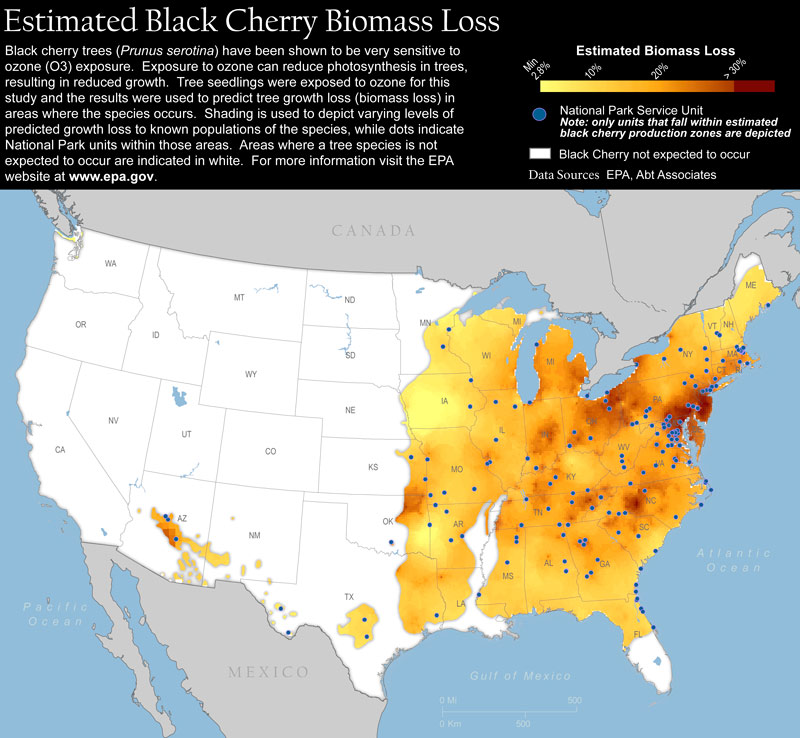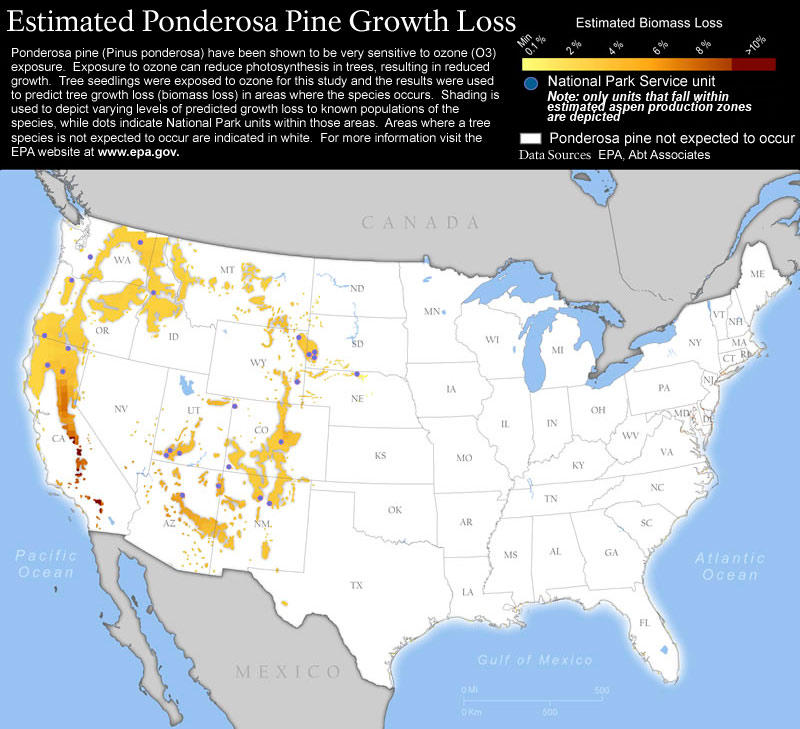 Last updated: November 5, 2018