Inventory & Monitoring at Lewis and Clark National Historical Park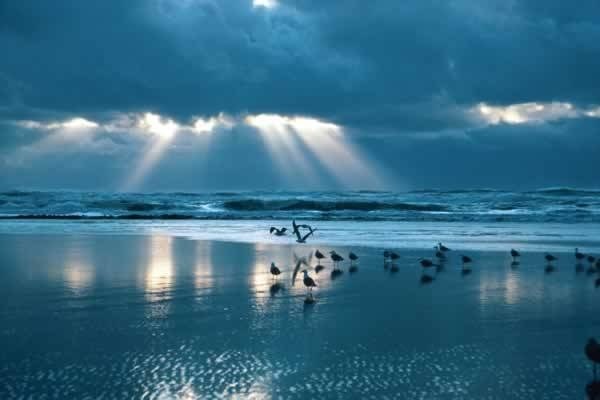 Lewis and Clark National Historical Park was established in 2004 by incorporating new park units in Washington at Station Camp, Dismal Nitch and a portion of Cape Disappointment with several hundred acres of new lands in Oregon and the existing Fort Clatsop National Memorial. Fort Clatsop National Memorial was established in 1958 to commemorate the culmination and winter encampment, in 1805, of the Lewis and Clark Expedition.

Lewis and Clark National Historical Park encompasses 5 sites along 40 miles of the rugged Pacific coast in Oregon and Washington. Park ecosystems range from the coastal dunes, estuarine mudflats and tidal marshes, to shrub and forested swamps and upland coniferous rainforest, dominated by Sitka spruce as large as 6 feet in diameter. Ten types of wetlands occur within the park in palustrine, estuarine, and riverine systems. Elevation ranges from 6 to 300 feet. The climate is characterized by relatively warm and dry conditions in the summer and fall and cool, wet conditions in the winter and spring.

The North Coast and Cascades Network provides natural resource inventory and monitoring information to help parks make effective, science-based management decisions. Inventories have been completed for birds, fish, mammals, reptiles & amphibians, and vascular plants (see species lists further down the page). Maps and reports detailing Lewis and Clark National Historical Park's vegetation, soils, and geologic resources are also complete.

To learn about some of our monitoring efforts in Lewis and Clark National Historical Park, be sure to watch our video, Natural Science Exploration: Learning from Lewis and Clark. For more information about Lewis and Clark National Historical Park, visit the Park website.
Publications
Monitoring Reports
Synthesis, Trend, and Journal Publications
Select a Park:
Select a Species Category (optional):
Search results will be displayed here.

Visit NPSpecies for more comprehensive information and advanced search capability. Have a suggestion or comment on this list? Let us know.
Last updated: August 24, 2023