What We Monitor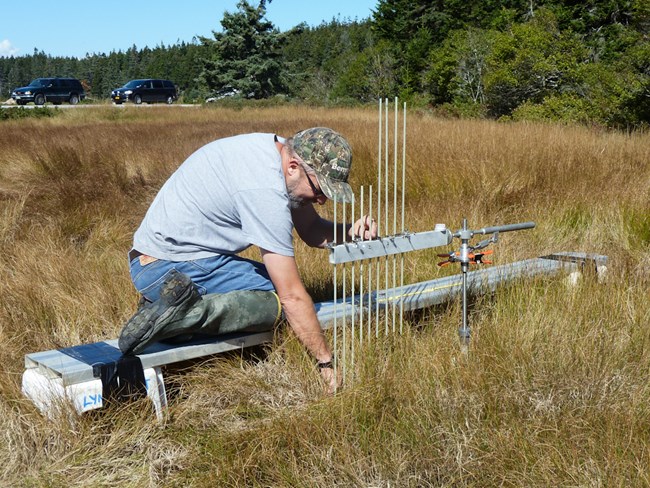 Because it is not possible to measure and collect data on everything within an ecosystem, scientists have chosen specific animals, habitats, and abiotic factors (e.g. water, air, soil, etc.) that are considered to be important indicators, or "vital signs" of the health of park ecosystems. These vital signs are then monitored over a long period of time to help us keep track of the condition of these resources in order to assist park managers in their mission to preserve parks "unimpaired for future generations."

The Northeast Coastal and Barrier Network has chosen a diverse range of vital signs to monitor the condition and health of coastal systems such as salt marshes, estuaries and ocean shorelines. Our vital signs range from salt marsh plants and fish to estuarine water quality and shoreline change.

Strong scientific data and knowledge about park resources provides the best opportunity for making strong management decisions about park lands and to share an improved understanding of our parks with visitors.

Where We Monitor
The Northeast Coastal and Barrier Network (NCBN) comprises eight national park units along the Atlantic coast from Massachusetts to Virginia, each of which contains a rich array of natural and cultural resources. Click on the photo below to explore the interactive map of the different monitoring sites in our parks!
---
Other Monitoring Ventures at NCBN Parks
Bats
Explore the story map below to learn about the monitoring efforts of bat species in the northeast in response to white-nose syndrome, a disease that has been threatening our native bat populations.
Monitoring Science Stories
Last updated: February 9, 2021