Tidal Wetland Elevation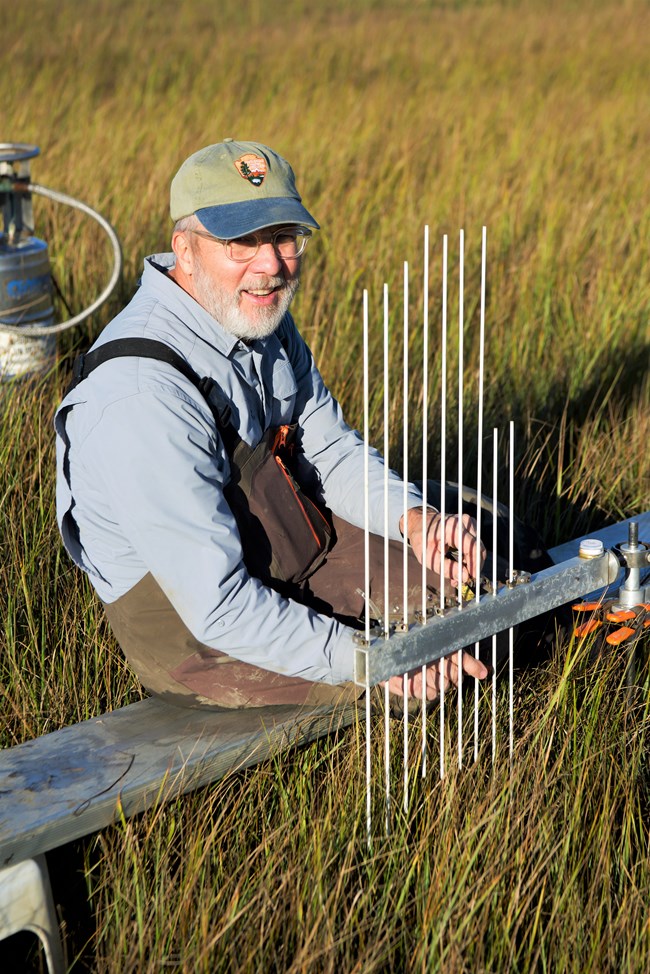 A Brief Intro
As salt marshes are habitats subjected to tides, their survival depends on elevation. With sea levels rising due to climate change, salt marshes need to keep up with higher tides. If they can't maintain an accretion rate that's at least steady with the pace of rising seas, salt marshes can "drown." When this happens, they become fully submerged, changing from vegetated wetland into an unvegetated mud flat.
The Northeast Coastal Barrier Network monitors elevation as a vital sign of salt marsh health, in addition to vegetation and nekton. Our data on marsh erosion and accretion rates contribute to global efforts in monitoring sea level rise impact.
How We Monitor
To measure marsh elevation, we use a tool called a surface elevation table (SET), which is a portable device mounted on a rod.
Place the SET and rod vertically on the ground
Record the GPS coordinate and elevation at each location
Repeat for the entire marsh and at regular intervals
Analyze collected data to identify any elevation changes, which would indicate either marsh erosion or accretion over time
To measure sediment accretion, we use marker horizons and cryogenic corers. Marker horizons are artificial soil layers placed on wetland surfaces or at the bottom of shallow waters to measure vertical accretion. Powdered white feldspar clay is the most commonly used marker horizon. Others include sand, brick dust, and even glitter! Cryogenic corers are used to collect a vertical and cylindrical sample of sediment. These cores reveal distinct sediment layers that tell us the rate of accretion.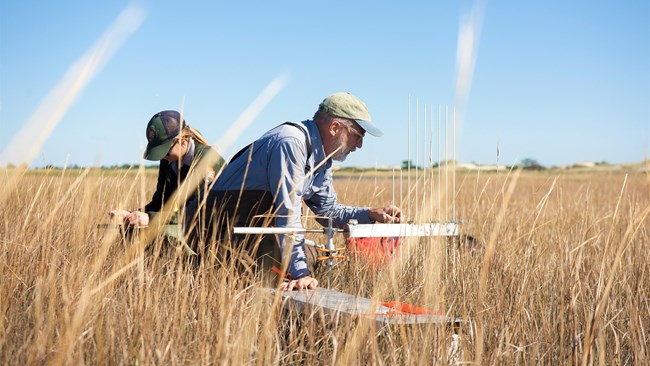 Where We Monitor
Assateague Island National Seashore
Cape Cod National Seashore
Colonial National Historical Park
Fire Island National Seashore
Gateway National Recreation Area
Last updated: December 8, 2021