What We Inventory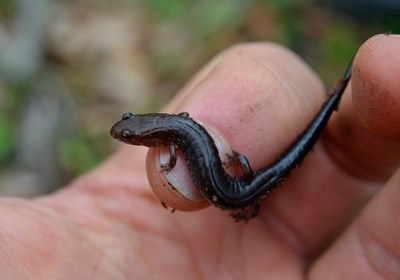 Effective long-term management and stewardship of natural resources in the Appalachian Highlands Network begins with baseline knowledge of these resources. To acquire this knowledge, an inventory program was established by the National Park Service with the goals of acquiring baseline information for a variety of resources, from bibliographic information to species occurrence and distribution.
The twelve (12) basic inventories are defined in
Appendix A of the Natural Resources Inventory and Monitoring Guidelines
. The inventories consist of a group of resource related baseline information that has been found to be of greatest value in the initiation of a Vital Signs Monitoring Program.
Baseline inventories are administered by the
National Inventory and Monitoring Division
for twelve core areas which are listed below. For more information, see the
Natural Resources Inventories
page. See Inventories and Assessments for more information about the Appalachians Highlands Network.
12 Basic Inventories

| Inventory | Completion Status |
| --- | --- |
| Natural Resource Bibliography | Completed |
| Species List | Completed |
| Species Status and Abundance | Completed |
| Vegetation Inventory | In Progress |
| Base Cartography | Completed |
| Geologic Resources | Completed |
| Soils Resources | Completed |
| Water Body Location and Classification | Completed |
| Baseline Water Quality | Completed |
| Air Quality | Completed |
| Air Quality Related Values | Completed |
| Climate | Completed |
For a list of species in each park within the Appalachian Highlands Network, go to the
Species List
page.
Last updated: October 22, 2019