Support Your Park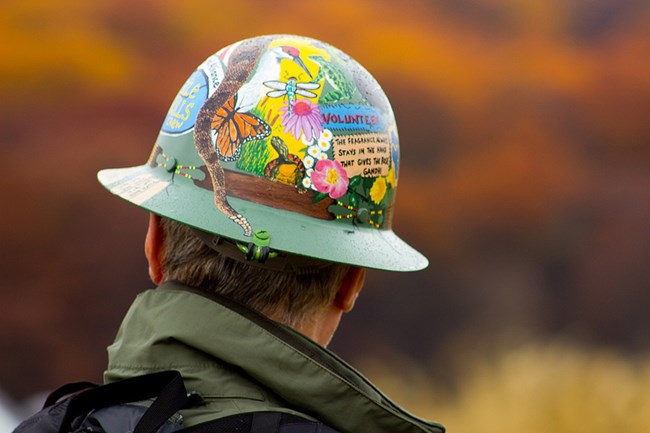 Volunteer
The Ice Age Trail is built and maintained primarily by volunteers. Volunteers are continually developing new trail segments and improving existing segments so that these can be certified as official segments of the trail. Their work includes laying out and constructing new trail, cleaning up brush and branches, replacing old or damaged signs, constructing shelters, and building bridges.
Available On-Line: Volunteer Program Materials, including Safety Resources
For information on how you can become involved in volunteer activities contact:

Daniel W. Watson
Volunteer Coordinator- Ice Age NST
8075 Old Sauk Pass Road
Cross Plains, WI 53528
Ice Age Trail Alliance
2110 Main Street
Cross Plains, Wisconsin 53528
Telephone (800) 227-0046
E-mail to info@iceagetrail.org
Donate
To make a donation to support the Ice Age Trail contact:
Superintendent, Ice Age National Scenic Trail
Leave No Trace
A National Education Program, Leave No Trace is a response to the growing use of public lands that promotes and inspires responsible outdoor recreation.


Last updated: August 23, 2022