Get Involved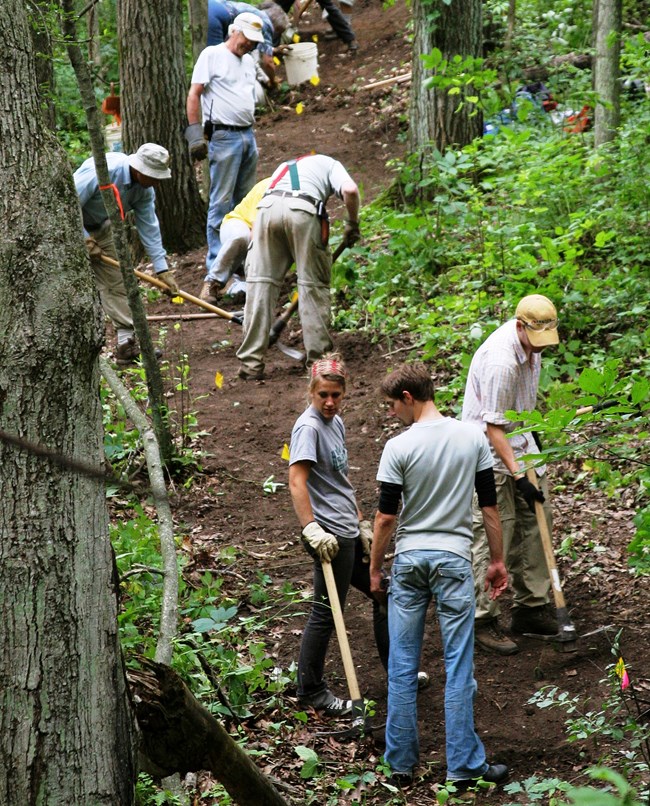 Looking for how to get involved? Browse through the website navigation or use the search tool to find opportunities.
The Ice Age National Scenic Trial is a Partnership Park. We work with a wide range state and local agencies, organizations and governments. Additional information about some of our partners is available here.

The trail itself is built and maintained by Volunteers! More information about our volunteers and volunteer opportunities is available here.
The trail is still being built, and there are many miles left to go. The National Park Service is leading the planning effort to complete the trail. More information about the National Park Service trail planning and other management activities is available here.
Last updated: December 18, 2017