The Noland Home
The Noland Home...Then...and Now...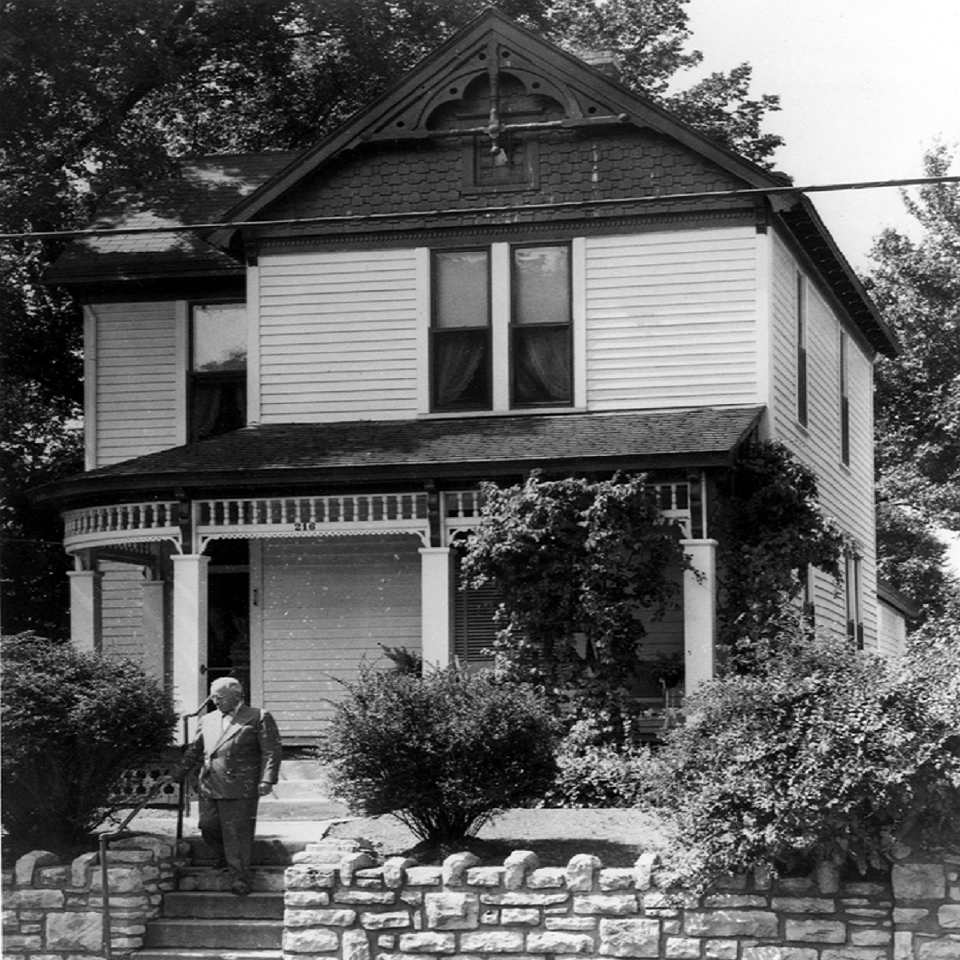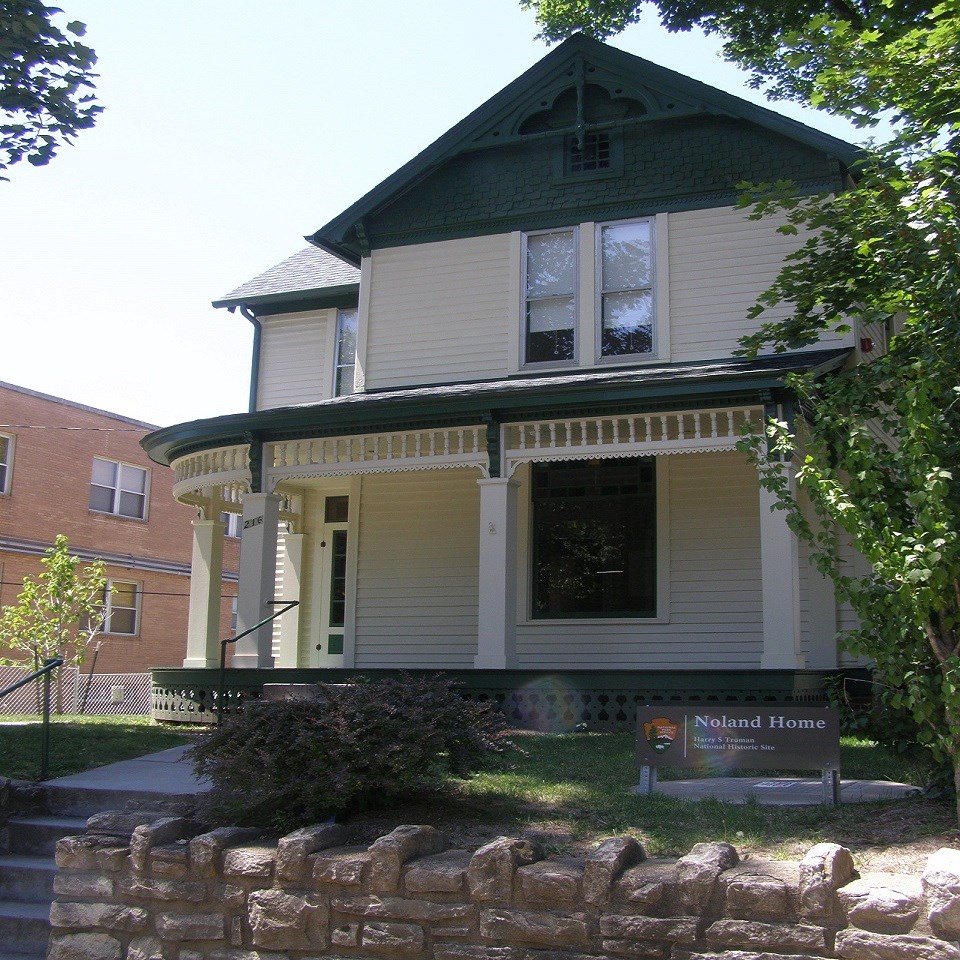 Left image
Harry S Truman leaving the Noland Home, circa 1946
Credit: Truman Library
Right image
Noland Home today at Harry S Truman National Historic Site
Credit: NPS
Transcript
And, um, oh he loved any kind of a joke...just any kind of a joke. And he was witty, he was funny himself. His conversation was full of fun, and full of funny, witty remarks.
Visit our keyboard shortcuts docs for details
Duration:

25.093 seconds
Mary Ethel Noland was Harry S. Truman's first cousin. Her mother, Margaret Ellen Truman, was a sister of John Anderson Truman, who was Harry S. Truman's father. After the Truman family moved to Independence in 1890, Ethel Noland and Harry Truman developed a close relationship. During her lifetime, Ethel became the family genealogist and researched many of the branches of the family's history. Miss Noland died in 1971. This clip courtesy Truman Library.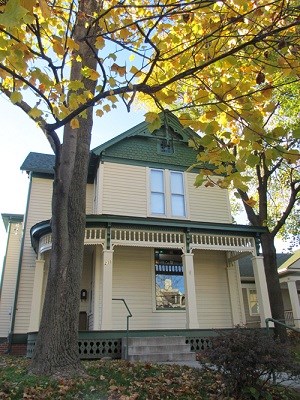 Harry S Truman National Historic Site acquired the home of Joseph T. Noland and Margaret Ellen Truman Noland in 1991. Significant planning and rehabilitation have been necessary to repair the structure, built in three stages between 1858 and 1910. The first phase, completed in 2006, raised and placed the structure on a new foundation.
The interior of the structure was completely gutted. All of the windows were repaired. New plumbing and electrical systems were installed. On the exterior, rotten siding was replaced and the house received a new roof and a fresh coat of paint. Historic interior features like woodwork and stained glass were preserved. Original fixtures, samples of wall coverings and exterior architectural elements have become part of the museum collection.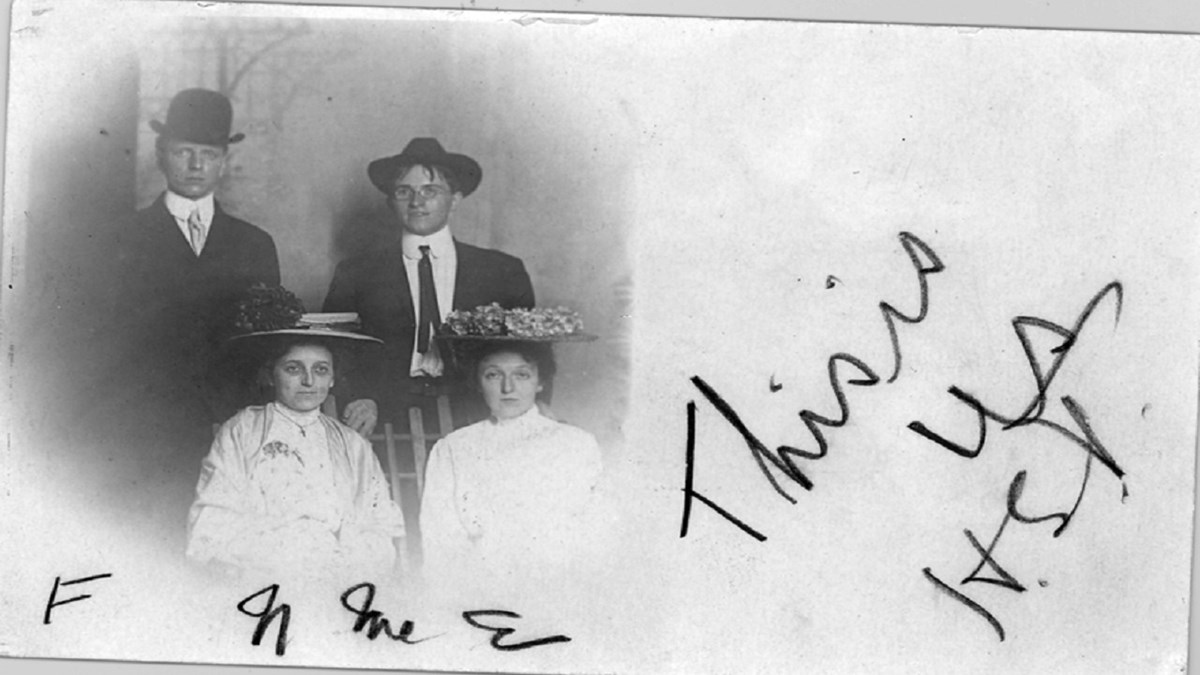 Last updated: October 24, 2022