Eating & Sleeping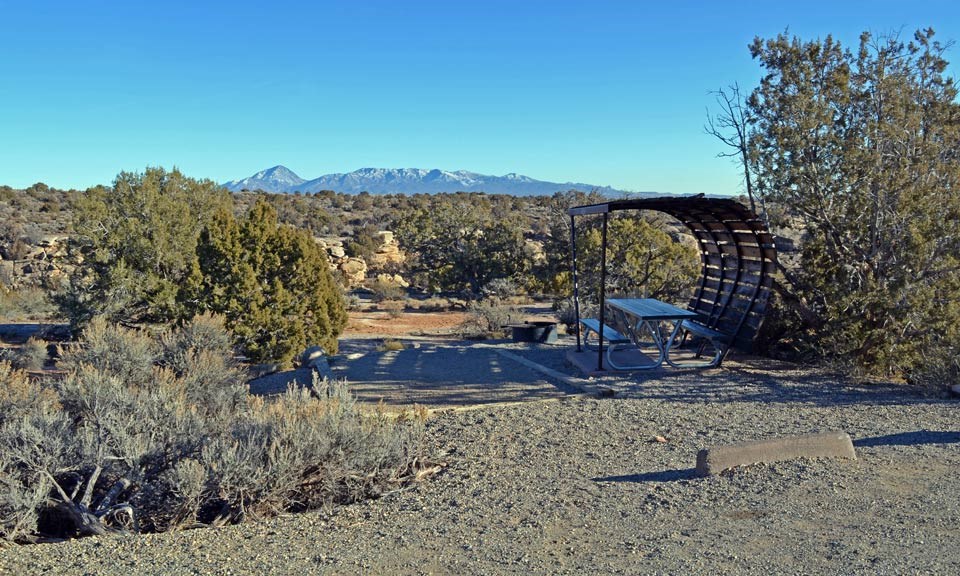 Lodging and Dining
There are no restaurants or lodges in Hovenweep National Monument. The nearest restaurants and hotels are in Monticello, Blanding, and Bluff, Utah, and Cortez, Colorado. These towns are about 40-45 miles (one hour's drive) from Hovenweep.
Canyonlands Natural History Association sells some hiking snacks in the bookstore.
Picnic Tables
Four picnic tables are located around the visitor center parking lot. Restrooms are located at the visitor center. None of the tables have fire grates.
Water
Water bottle filling stations are located inside the visitor center (year round) and in the visitor center breezeway (seasonal).
Water spigots are available in the visitor center parking lot (year round) and in the campground (seasonal). Visitors are limited to 5 gallons of water a person per day.
Water is not available at outlier roads or trailheads. Bring all of the water you will need with you. In the summer months, you should carry at least 1 liter of water per mile of hiking.
Camping
Hovenweep National Monument has one campground, located 1/4 mile from the visitor center.
Last updated: October 21, 2019