Eating & Sleeping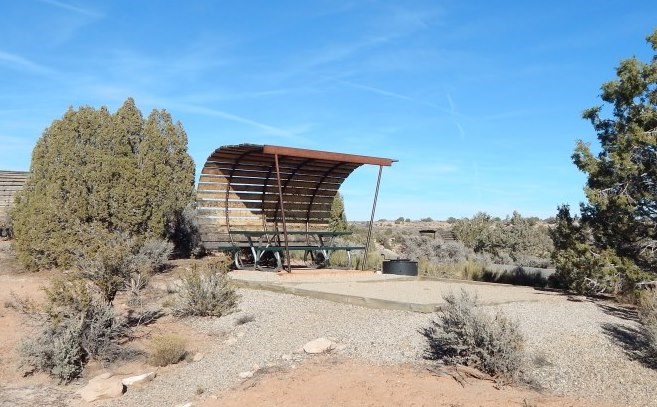 There are no restaurants or lodges at Hovenweep.
The nearest restaurants and hotels are in Blanding or Bluff, Utah, or Cortez, Colorado.
Camping
A small campground near the visitor center is open year-round, first-come, first-served. Sites include tent pads, fire rings and picnic tables with shade structures, however there are no hookups available.
Sites: 31
Nightly Fee: $10 per site (discounts apply for valid federal public lands passes) We do NOT accept credit cards.
Group Size Limit: 8 people, 2 vehicles
RV Length: The campground is designed for tent camping, though a few sites will accommodate RVs up to 36 feet.
Accessibility: One campsite is wheelchair-accessible but is not designed for tent-camping.
Water: Flush toilets and running water are available at the campground restrooms. You can get drinking water only during the summer months. There is a five-gallon limit per person.
Generator Use Hours: 8 am - 10 am and 4 pm - 8 pm.
Last updated: September 16, 2016