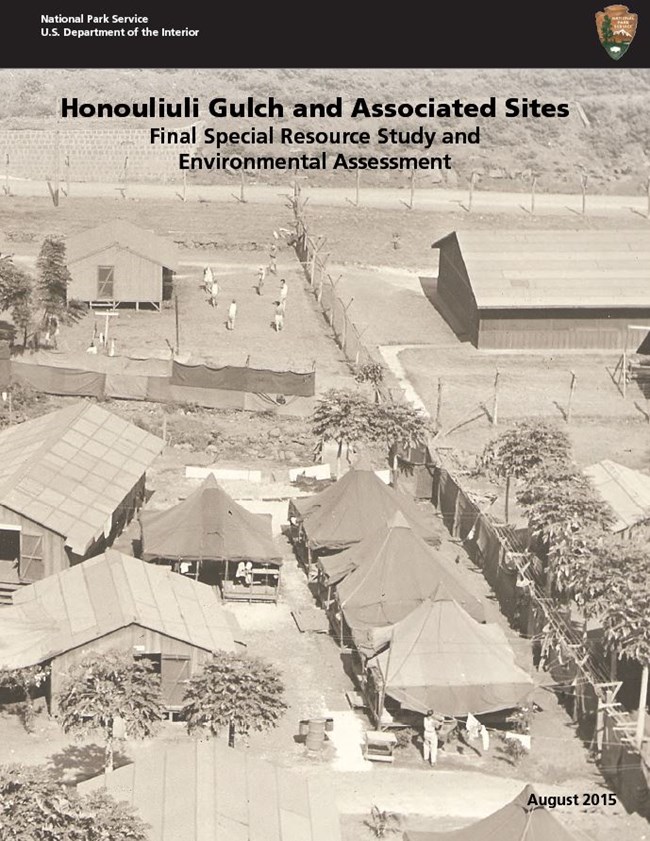 Special Resource Study
The Department of the Interior, Environment, and Related Agencies Appropriations Act of 2010 (signed into law October 30, 2009) authorized the National Park Service to conduct a Special Resource Study in order to evaluate the significance, suitability, and feasibility of including the Honouliuli Gulch and the associated sites within the State of Hawaii in the National Park System. A total of 17 sites were evaluated with respect to (1) the significance of the site as a component of World War II;(2) the significance of the site as the site related to the forcible internment of Japanese Americans, European Americans, and other individuals;and (3) historic resources at the site. Based on these evaluations, Honouliuli was determined to be eligible for inclusion in the national park system and was subsequently designated as a National Monument by presidential proclamation in 2015.
Report Links
In addition to evaluating the eligibility for inclusion in the national park system, the Special Resource Study includes a historical overview of the Hawaiian Islands during World War II and provides general information on other confinement sites in Hawai'i. The report may be of interest to individuals interested in learning more about the history of incarceration and martial law on Hawai'i.
The full study can be downloaded here, or a shorter summary report can be accessed here.