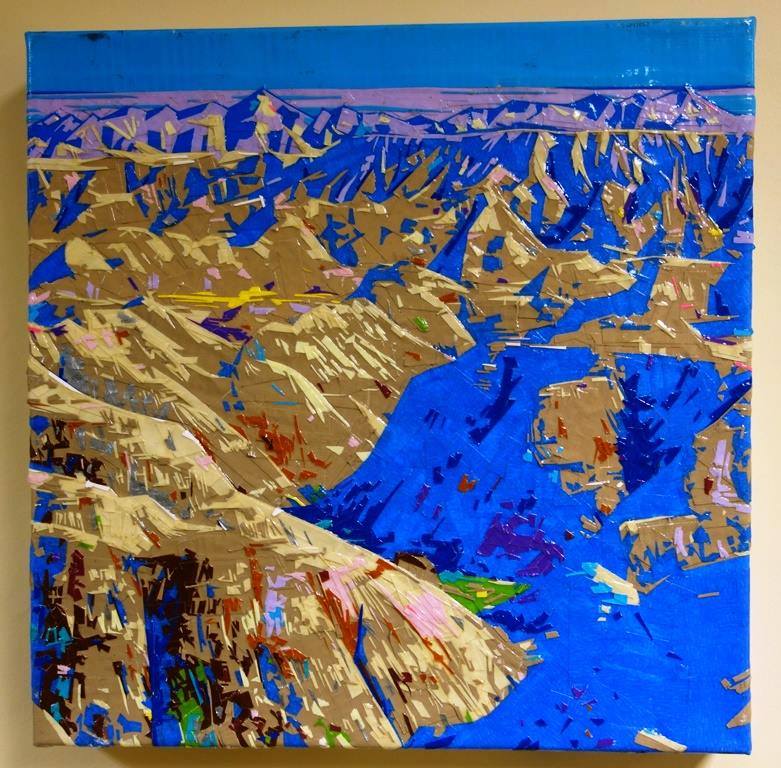 News Release Date:
April 21, 2016
Homestead National Monument of America is excited to announce a new art exhibition for May, 2016 –National Parks in Duct Tape! The exhibit features landscape pictures made from duct tape by tape artist Chad Farnes. This National Park Service Centennial art exhibit will be at the Homestead Education Center from May 3 –28, 2016.
Chad Farnes was raised in California and moved to Utah to attend college. He originally stumbled across tape art when a roommate used painter's tape to decorate a wall. Chad began creating his own wall creations and eventually expanded into using other types of tape, such as masking tape and duct tape, and different surfaces, such as canvas. Chad has exhibited at several locations around the country, such as the Utah County Art Gallery and in Brooklyn, New York at the Crest Hardware Art Show.
"We are excited about showcasing this unusual art form during the centennial year of the National Park Service. It's wonderful to see National Park Service sites inspiring such amazing work," said Superintendent Mark Engler.
Remember, Homestead National Monument of America has an exciting schedule of events planned for 2016. Keep up with the latest information by following us on Twitter (HomesteadNM), and Facebook (Homestead National Monument of America), and Instagram (HomesteadNPS).
Homestead National Monument of America is a unit of the National Park Service located four miles west of Beatrice, Nebraska and 45 miles south of Lincoln. Hours of operation are8:30 a.m. to 5 p.m.Monday–Friday, and9 a.m. to 5 p.m.on weekends. Admission is free of charge. For additional information, please call 402-223-3514 or visit https://www.nps.gov/home/.
Suggested Caption:  Badlands National Park - in duct tape!