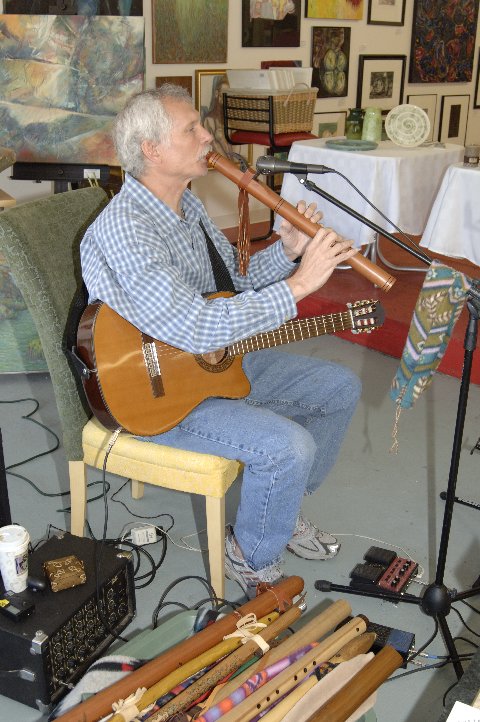 News Release Date:
June 24, 2016
Beginning July 9, every Saturday through August 13, 2016, Homestead National Monument of America will host outdoor evening concerts at7 p.m.at the Homestead Education Center. During 2016 Homestead is celebrating its 80th Birthday and the Centennial of the National Park Service.
The series starts onJuly 9with Michael Murphy, a folk musician based in Omaha, Nebraska. He plays various instruments, including the guitar, piano and Native American flute. He has been a singer songwriter since the 1970's.
July 16 features the Toasted Ponies. Expect to hear Bluegrass, Cajun, Western Swing, Gospel and Celtic tunes, just to keep things interesting. Look for great harmony singing and hot instrumentals in a typical Ponies performance.
On July 23, Paul Siebert is a singer/songwriter who plays a variety of acoustic instruments, including the Hammer and button accordion! Paul's performances often draw listeners out of themselves and into the show.
July 30: Known as a "kid-friendly variety band", The String Beans mix country, rock 'n' roll, pop, polka, and even rap. They perform original, family friendly songs about the things kids love and parents can't stop laughing about!
On August 6th the Gulizia Brothers will present a musical variety program for all ages. The program features various musical styles, including American jazz of the Big Band era, contemporary jazz, and international music from South America, Africa, and the Caribbean.
And finally, on August 13, enjoy the smooth sounds of the Lightening Bugs. Their repertoire features standards from the 1930s, 40s, and 50s, ranging from the Mills Brothers to the Ink Spots and Nat King Cole Trio.
"Music was such an important part of life for many homesteaders. We hope people enjoy the variety of music styles in this concert series and will join us to celebrate Homestead's 80th birthday and the 100th of the National Park Service," said Superintendent Mark Engler.
Remember, Homestead National Monument of America has an exciting schedule of events planned for 2016. Keep up with the latest information by following us on Twitter (HomesteadNM) and Facebook (HomesteadNM).
Homestead National Monument of America is a unit of the National Park Service located four miles west of Beatrice, Nebraska, and 45 miles south of Lincoln. Hours of operation are 8:30 a.m. to 6 p.m. daily through Labor Day. Admission is free of charge. For additional information, please call 402-223-3514 or visit https://www.nps.gov/home/.
EXPERIENCE YOUR AMERICATM
The National Park Service cares for special places saved by the American people so that all may experience our heritage.
Suggested Caption: Join us at Homestead National Monument of America on July 9, 7 p.m.at the Education Center for a concert by Michael Murphy, the first of our outdoor Summer Concert Series.