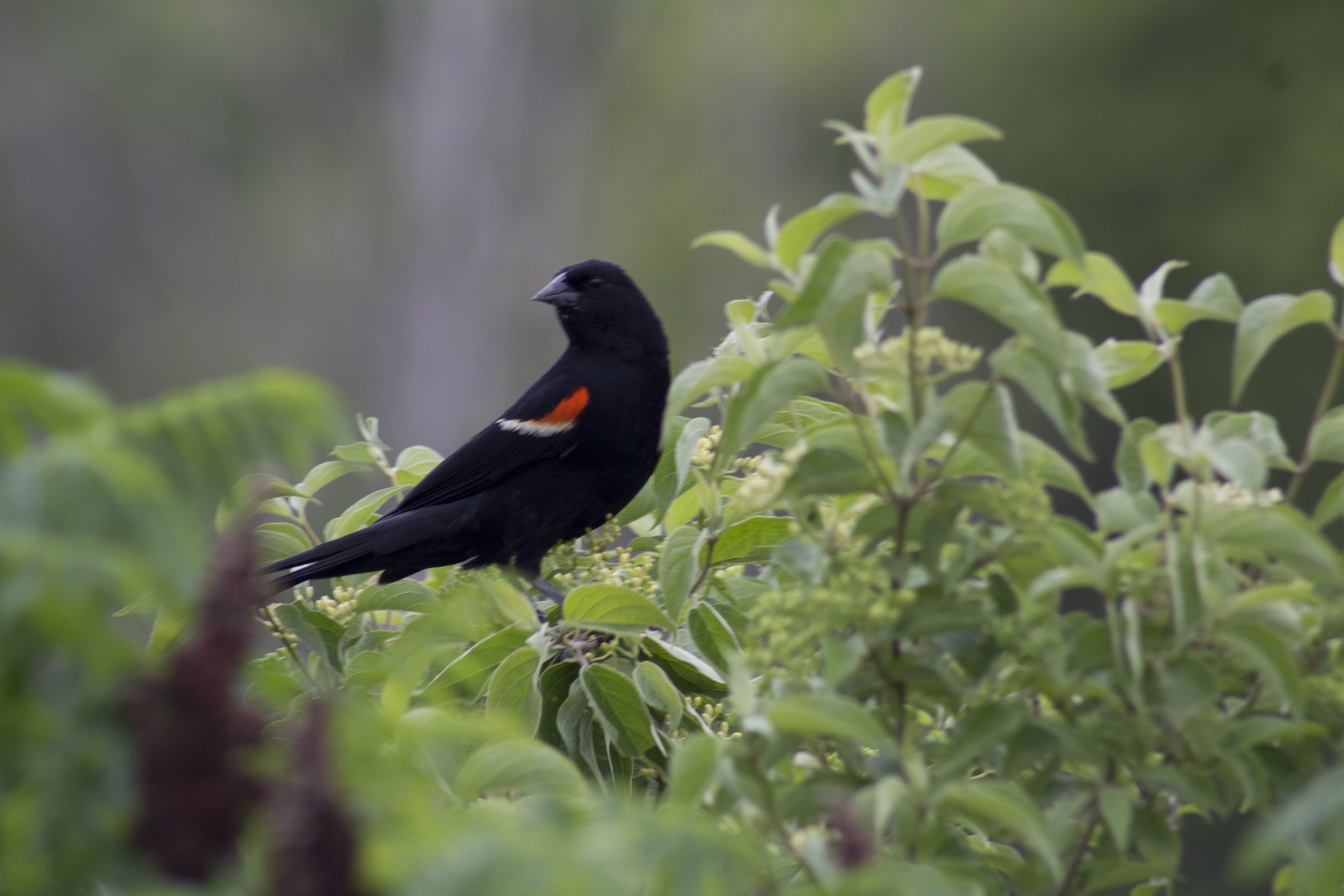 News Release Date:
May 31, 2016
Enjoy an early morning birding hike with Park Guide Nicholas Manes at Homestead National Monument of America on Friday, June 3 or Saturday June 4 at 8 a.m. This program will begin at the Homestead Education Center with a light breakfast of bagels followed by a short walk to investigate the birds of Homestead's prairie and woodland.Limited numbers of binoculars will be available;you are encouraged to bring your own.One all-terrain wheel chair is available to check-out, as well.   
Homestead is offering these hikes to celebrate International Migratory Bird Day (IMBD) 2016. IMBD is the only international education program that highlights and celebrates the migration of nearly 350 species of migratory birds between nesting habitats in North America and non-breeding grounds in Latin America, Mexico, and the Caribbean. Each year IMBD explores a different aspect of migratory birds and their conservation. To learn more about IMBD go to www.migratorybirdday.org.  
Over 100 avian (bird) species inhabit the monument's tallgrass prairie and bur oak forest, including grassland species such as the dickcissel, common yellow throat and grasshopper sparrow, raptors like the barred owl and red-tailed hawk, and forest species such as the eastern towhee, Baltimore oriole, downy woodpecker and warbling vireo. 
"With its range of habitats, Homestead National Monument of America provides a great location for birders of all experience levels to encounter a wide variety of birds and come together to learn and share. A special thanks to Eastern National, who operates the Homestead Bookstores, for the bagels!" stated Mark Engler, the monument's Superintendent. 
Remember, Homestead National Monument of America has an exciting schedule of events planned for 2016, the Centennial year of the National Park Service. Keep up with the latest information by following us on Twitter (HomesteadNM) and Facebook (Homestead National Monument of America).
Homestead National Monument of America is a unit of the National Park Service located four miles west of Beatrice, Nebraska and 45 miles south of Lincoln. Hours of operation are 8:30 a.m. to 6 p.m.daily through Labor Day. Admission is free of charge. For additional information, please call 402-223-3514 or visit https://www.nps.gov/home/.
Suggested caption: The Red winged Blackbird is one of the many species you can expect to see and hear at the Birds & Bagels hikes at Homestead National Monument of America on Friday and Saturday, June 3 and 4, 2016, at 8 a.m.