Nature
"In restoring the prairie grasslands the ultimate aim is to approach as near the original as possible. How near the original we can come is not known. But it would seem desirable to make an effort early in the program to restore some of the more prominent spring, summer and fall flowers to show a part of Nature which no doubt gave some cheer to the first settlers."
--Adolph Murie, 1940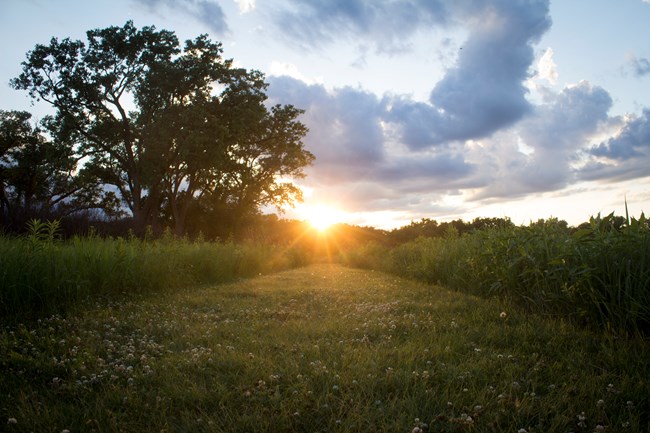 The natural areas at Homestead National Historical Park offer a window to the past, a place for exploration and reflection, and a valuable arena for scientific research. Escape into nature and hike, picnic, birdwatch, and more. The rare presence of tallgrass prairie, woodland, and creek ecosystems presents an opportunity to learn about a diverse range of habitats and species.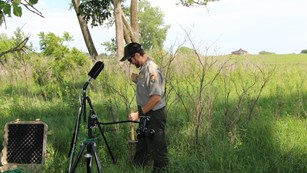 Research
Learn about the natural resources research being conducted at the park.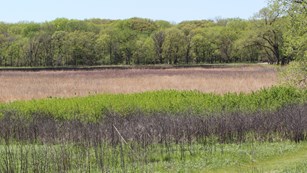 Ecosystems
Homestead National Monument of America protects natural environments that have become rare today: tallgrass prairie and bur oak woodland.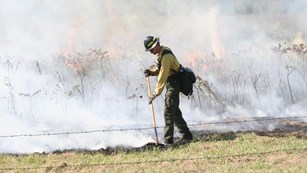 Environmental Factors
Natural and man-made factors have strong effects on the environment. The park monitors for nonnative species and water quality.