Homesteading by the Numbers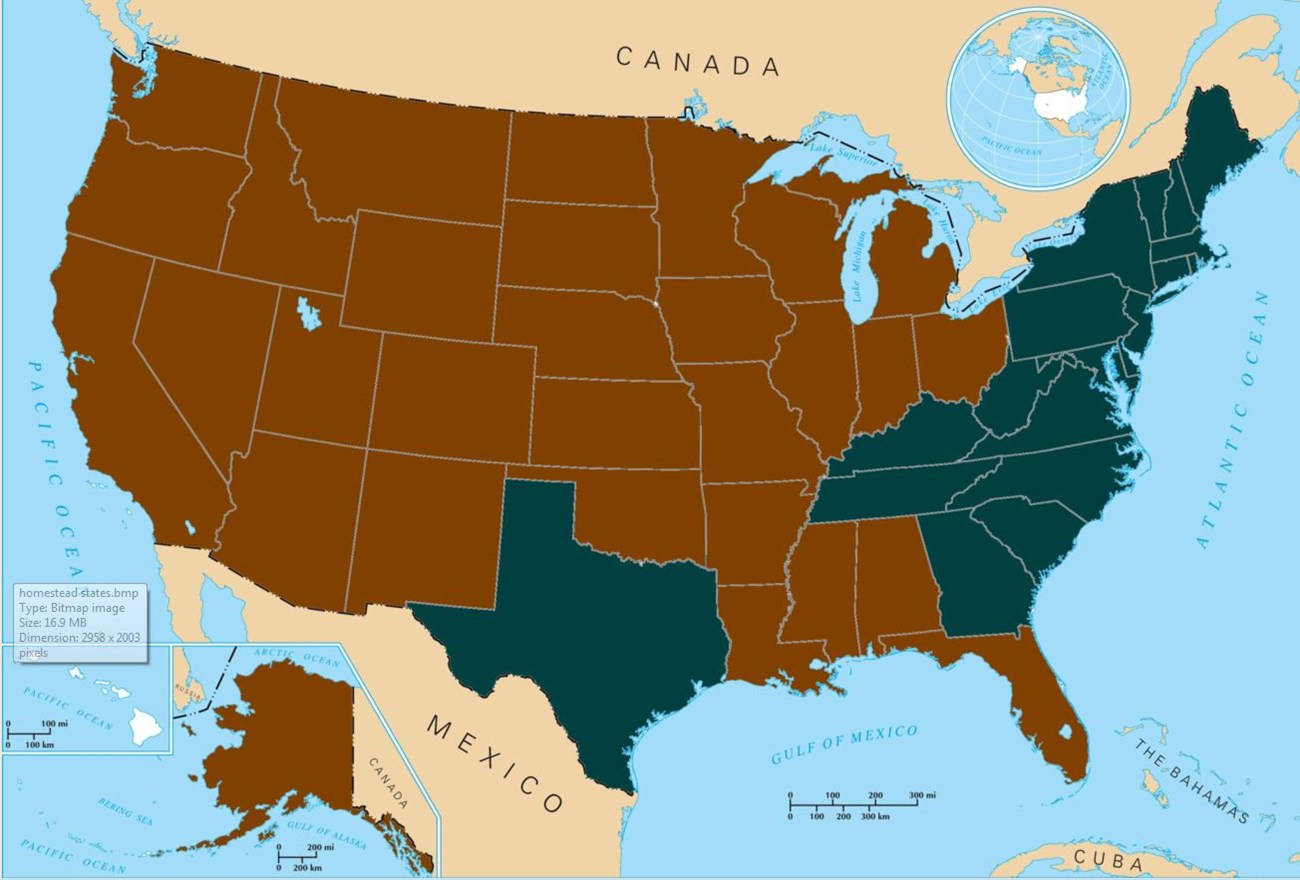 1: Number of National Park Service sites dedicated to the commemoration and interpretation of the Homestead Act of 1862 and the many changes it initiated in the United States and the world.
10: Percentage of U.S. land given away under the Homestead Act.
24: Presidential administrations during which the Homestead Act was in effect (Lincoln to Reagan).
30: Number of states in which homestead lands were located.=
45: Percentage of Nebraska's acres distributed under the Homestead Act [Largest percentage of any state].

50: More than 50% of homesteaders successfully proved up on their land
123: Years the Homestead Act was in effect (1863-1986).
160: Number of acres in a typical homestead claim.
4,000,000: Approximate number of claims made under the Homestead Act.
11,000,000: Acres claimed in 1913, the peak year of homestead claims.
93,000,000: Estimated number of homesteader descendants alive today.
270,000,000: Total number of acres distributed by the Homestead Act.
Compiled by Homestead National Monument of America Historian Todd Arrington, April 24, 2007


Back to History and Culture Page
Last updated: August 8, 2021