Volunteer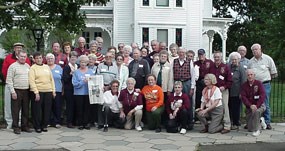 Volunteer Opportunities
Volunteers assist at all levels at Homestead National Monument of America. Some volunteers help with administration, while some are project leaders for nationally recognized research. Students, Boy Scouts, Girl Scouts, and 4-H groups often help with projects. Volunteers of all ages help at special events by setting up, demonstrating homesteader crafts, publicizing in town, guiding visitors through activities, and much, much more. We couldn't do it without them!

We also need volunteers for natural resource projects, such as deer surveys, native seed collection, or species monitoring. Help us protect our ecosystems!
Watch Natural Resource Specialist Jesse Bolli work with volunteers on a special annual project!
https://www.youtube.com/watch?v=TBMbkuBdzsI
We would love to have you as part of our team!

If you would like to volunteer at Homestead, contact the Volunteer Coordinator at (402)223-3514 or at homesteadvolunteers@gmail.com or complete this application and mail it to Homestead National Monument of America, 8523 West State Hwy 4, Beatrice, NE 68310.
Current/new volunteers: Complete this volunteer agreement and bring it with you when you arrive at your scheduled volunteer event. Those under 18 years old need to have the parental approval completed in the second section.
For more information about volunteer opportunities with Federal agencies, click here.
Are you an artist?
Apply to our Artist-in-Residence Program to live and work at Homestead, creating pieces and volunteering your time and talent to share your art with the public.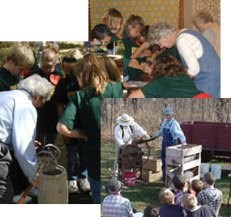 l
Last updated: September 19, 2019