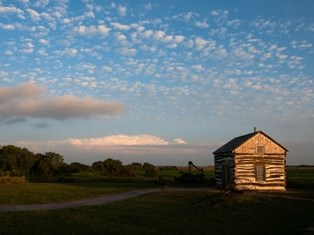 Artist-in-Residence Program Details:
Wanting to apply? Read below on what to include with your application!
2019 Application Deadline : October 31, 2018
What is required of the Artist during the residency:
Explore Homestead's historical and natural

themes

through your work.

Present one public program.

Donate one piece of artwork to the park's collection ( within one year from end of residency.)
Application Requirements:
1. Completed volunteer
form.
2. Statement of Purpose - Please explain what you hope to accomplish during your residency, how you plan to use park themes in your work, and what you hope to contribute as a program and donation.
Also describe how you will:
a) use at least one of the park's interpretive themes in your work;
b) use the stay to contribute to your artistic development; and
c) what you will contribute to benefit the park. In addition, we desire artists who want to be visible and interact with visitors. Please also include your vision of sharing your art with the public in at least one public program. (no more than one page)

3. List of desired dates - please be specific.
4. List of exhibitions and/or teaching experiences.
5. Samples of artwork (no originals) - Please send prints or digital copies of 6 images.
6. Contact information for 3 professional references


Please submit your application either by email or by hard copy using the address listed below:
ATTN: Arist in Residence Program
8523 W. State Highway 4
Beatrice, NE 68310