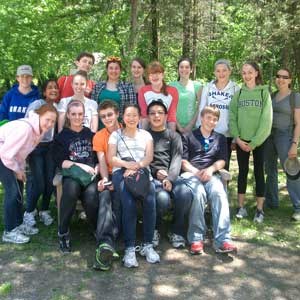 ROOSEVELT'S FARM LANE TRAIL PODCAST:
Thomas Newbold Land
FDR's Favorite Tree
Road to Rogers
Roots of Future
Marijte Kill Bridge
Pursuing the President
Salamander Crossing
Farm to Forest

To save to mp3 player, right click and Save Target as...

The Shaker Junior High School Podcast Club worked with the park to create the student trail podcasts. The students and teachers combined, contributed 520 hours to this project over the 2011 school year.