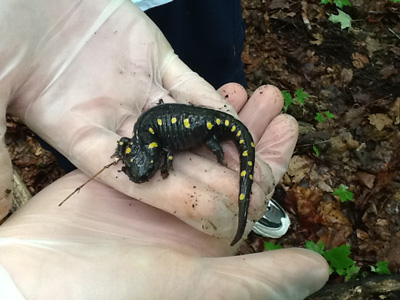 Have you ever wanted to be a citizen scientist? If you missed participating last year, you have a second chance!
Dragonfly Study: Begins June 14, 2016
Dragonfly larvae are currently being sampled for mercury levels in many national parks. Mercury is a toxic pollutant that can harm human and wildlife health, threatening the natural resources the NPS is charged with protecting.
Citizen Scientists Study Mercury in Dragonfly Larvae
Salamander Monitoring: Begins June 22, 2016
Ongoing scientific monitoring program for park natural resource statistics and indicator measures.
To become a citizen scientist contact Susanne Norris at 845-229-6873 or by email.