This time of year is often full of holiday celebrations, and Hyde Park is no exception. Visitors to our three national historic sites got to enjoy a variety of activities to help them get into the holiday spirit.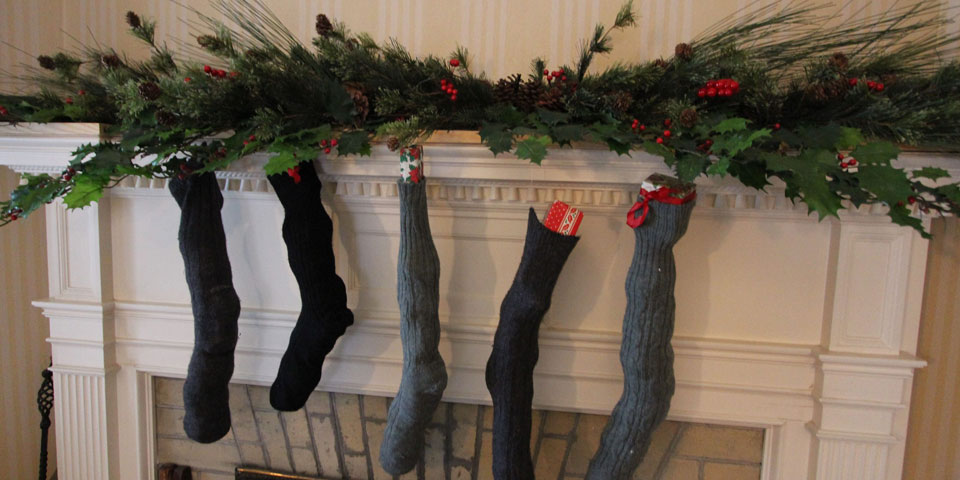 NPS Photo
The Home of Franklin D. Roosevelt and visitor center were decorated in the holiday spirit, featuring garlands, wreaths, and trees not unlike ones the Roosevelts might have decorated Springwood with. Presents were stacked beneath the tree, as the president was known to give gifts to his family, friends, and staff during the holidays. Some of these gifts included cards, paperweights, autographed photographs, and even keychains featuring FDR's dog, Fala. The stockings hung in FDR's bedroom weren't quite what we might picture when we think of as stockings today, but rather reflected what might have been present in the house during FDR's time. The parking lot during the holiday open house at Springwood was completed packed with visitors who were all eager to get a look inside the Roosevelt home. Guests could then take the shuttle over to Val-Kill, where they toured the home of first lady Eleanor Roosevelt.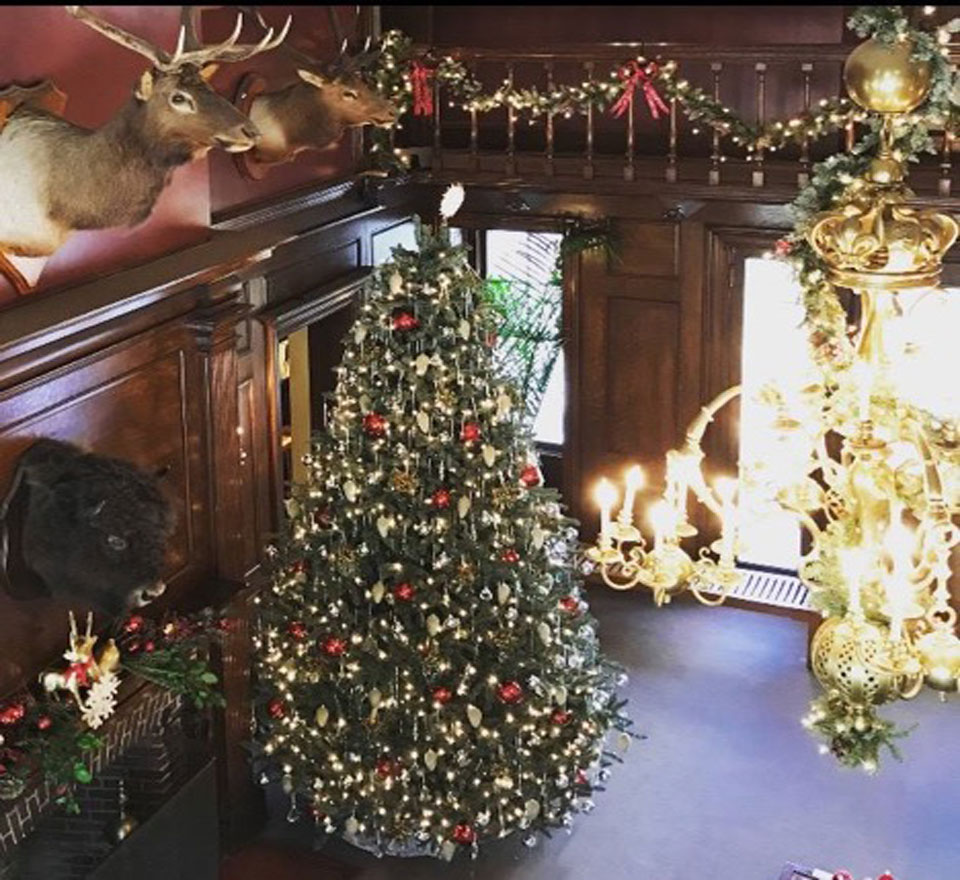 NPS Photo
The Vanderbilt mansion was not decorated this year due to the ongoing construction in the house. Instead, visitors could enjoy live harp music in the foyer as they toured they mansion. Currently renovations include sealing the foundation to prevent further water damage to the mansion, as well as removing and rebuilding the windows to prevent air, water and bug infiltration.  The pavilion, however, was elegantly decorated and visitors could enjoy refreshments to accompany the theme of Christmas Cookies and Construction. Louise Vanderbilt was known for her generosity in the village of Hyde Park. At Christmas, Louise would drive a sleigh, carriage, or car around Hyde Park with gifts for children. She reportedly sent order forms to each of the Sunday schools in the village, and asked children to fill out a Christmas list. She supplemented the necessities requested with gifts such as books, dolls, and toys, and each child could select a gift they wanted.  While the family remained in residence in New York from mid-November through January, they traveled up to Hyde Park on weekends. Christmas was usually spent at Hyde Park. During the winter season the house was closed and the Vanderbilts resided in the Pavilion.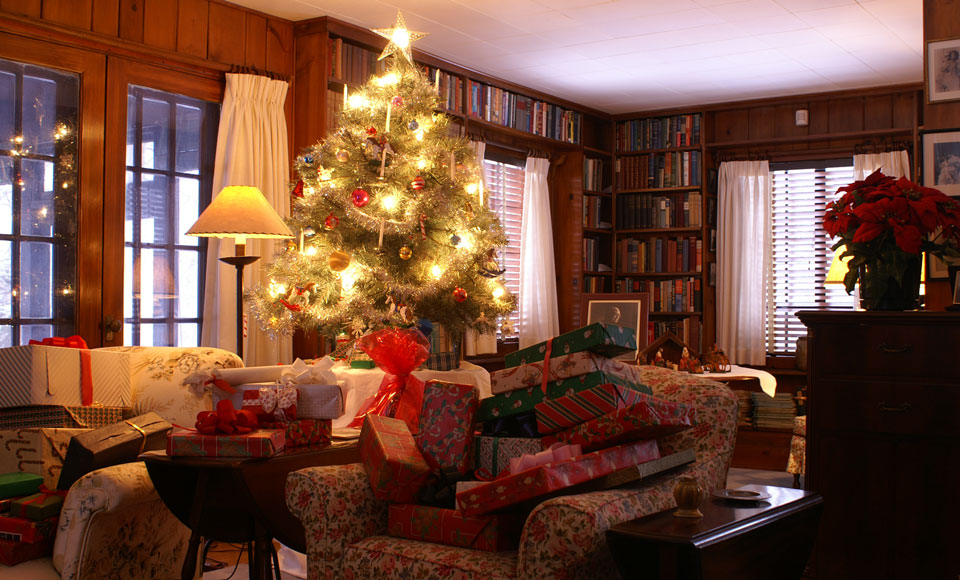 NPS Photo
We hope that you will continue to join us throughout the remainder of the year to get into the holiday spirit and get a glimpse of what life was like around this time of year for the Roosevelts and Vanderbilts. Decorations remain through December 31
st
!    
If at this Christmas season we can think of this whole story as a guide to our own future conduct as individuals and as a nation, we may be able to bring about a world in which there is "Peace on earth, goodwill toward men." –
Eleanor Roosevelt