Mound City Ranger Guided Tours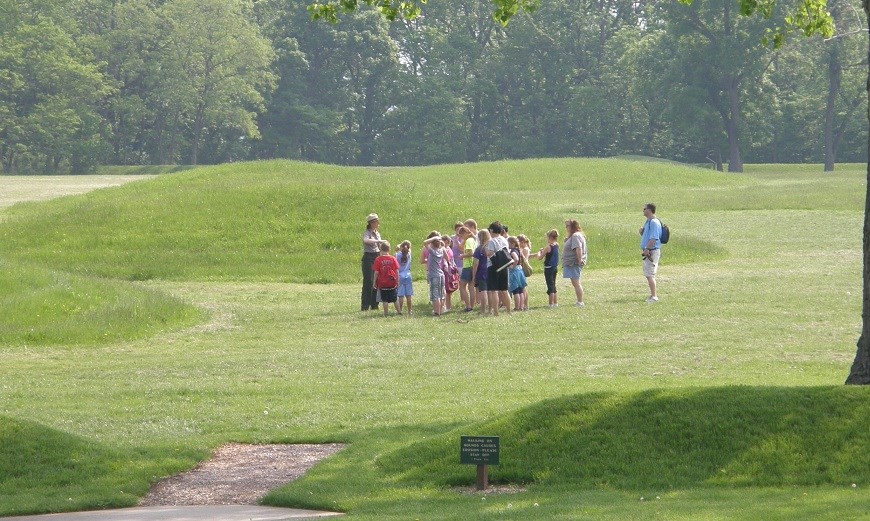 Ranger-Guided Programs*
Dates: Every day of the week from Memorial Day through Labor Day
Time: 10:00 a.m.
Location: Mound City Group visitor center
Fees: No Fees

Join us at 10:00 a.m. every day of the week, from May 27th through September 3rd. "Who are the Hopewell?" "How do we know what we know?" Discover the answers to these questions and more during a ranger-led mound tour of Mound City Group.
What to expect
Programs will begin at the Mound City Group visitor center. Program may include a walk into Mound City or along the Mound City nature trail. Visitors should wear comfortable walking/hiking shoes. All terrain at Mound City Group is flat and considered an "easy" hike/walk.
Group Tours
If you are visiting with a group (10 or more people), you can request a guided tour of the park should your visit not fall on the times of the regularly scheduled tours. Please Contact Us no less than 3 weeks in advance to request a group tour. Scheduling group tours is subject to staff availability. Feel free to Contact Us for more information or to confirm a program/tour for the day of your visit.

*All ranger-guided tours and programs are contingent upon adequate staffing.
Last updated: June 4, 2018