Natural Features & Ecosystems
Each park unit is located in proximity to the Scioto River, Paint Creek, or the North Fork Paint Creek. The ecosystem that the park units lie in has varying characteristics that gives each one of them a certain identity. While they are not vastly different, they do have differences. These differences can be classified, and these classifications are called ecoregions. Ecoregions are areas where ecosystems (and the type, quality, and quantity of environmental resources) are generally similar.1 In the diverse ecosystem of Ross county where the park lies, two ecoregions make up the general ecosystem for the area: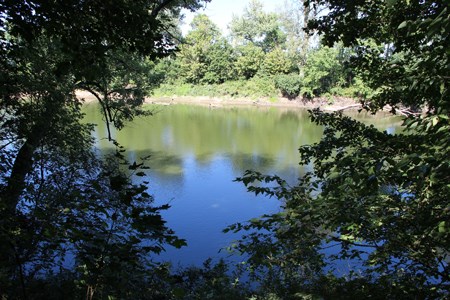 The Loamy, High Lime Till Plains ecoregion contains soils that developed from loamy, limey, glacial deposits of Wisconsinan age. These soils typically have good natural drainage. Beech forests, oak-sugar maple forests, and elm-ash swamp forests grew on the nearly level terrain in hisotric times. Today, corn, soybean, and livestock production is widespread.
The Lower Scioto Dissected Plateau ecoregion is rugged, dissected, and underlain by Mississippian-age shale and sandstone. It is characterized by steep ridges, high relief, and streams without acidity problems. Low gradient, broad valleys also occur. Originally, mixed oak forests and mixed mesophytic forests were widespread and bottomland hardwood forests were restricted to broad, flat-bottomed valleys. Today, the steep areas are still wooded with livestock, general, and tobacco farming occurs in less rugged areas.
Visit the U.S. EPA website more information and maps of the ecoregions of Indiana and Ohio.


1 "Ecoregions." EPA, Environmental Protection Agency, 10 Apr. 2017, www.epa.gov/eco-research/ecoregions.


Last updated: October 27, 2017