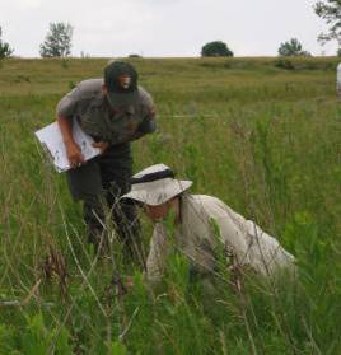 Did prehistoric people choose prairie areas to build their earthworks on?
Some archaeologists believe the high river terraces on which the Hopewell chose to build their earthworks may have been covered in grassland at the time. Not having to clear the forest would have been a powerful motivation to build on such a site. So, for the purpose of restoring the original ambience of the earthworks, the national park maintains grasslands over the sites today.
More importantly, maintaining native prairie over these prehistoric sites is the best way to preserve what remains of the ancient earthworks. The roots of trees and other woody vegetation can damage the foundations of such earthworks. Therefore, Hopewell Culture National Historical Park has a unique opportunity to preserve both archeological and natural resources at once.