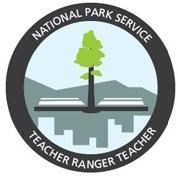 Hopewell Culture NHP 2013 Teacher-Ranger-Teacher
During the summer of 2013, the park's Teacher-Ranger-Teacher (TRT), Trina Strausbaugh, produced a film essay to delve into the question "How do we know what we know about the Hopewell?" Trina interviewed staff and interns at the park in order to find out more about the basis of our understanding of these prehistoric peoples. Watch the TRT video below to discover the basics of our understanding of the people we know as Hopewell.
Please allow time for video to load to avoid buffering. HD-quality playback will require slightly longer times. Download times will vary depending on your internet connection and/or your internet speed. There is also an option to download the video to your pc as well.