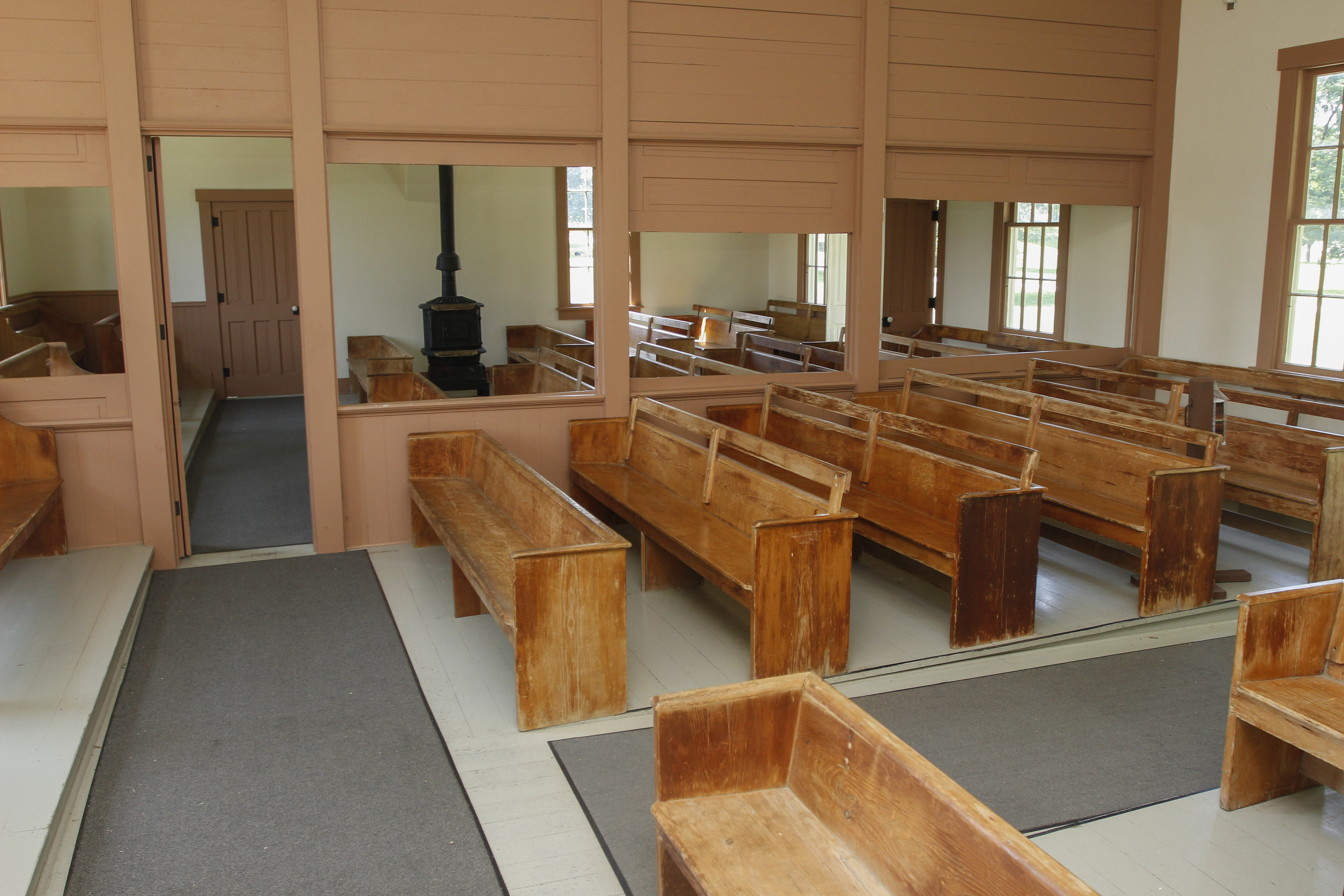 News Release Date:
September 12, 2016
Contact: Byrony Forbes, 319-643-2541
WEST BRANCH, IOWA— Sunday, September 25th, 2016, the West Branch Friends Church will be celebrating the centennial of their current meetinghouse at 116 North Downey Street.   Part of this celebration will entail a meeting at the original Friends Meetinghouse, located at Herbert Hoover National Historic Site.  From 1:00 p.m. to 2:30 p.m.  there will be a talk about the two Society of Friends groups in West Branch, followed by a silent meeting, which the public is welcome to attend.  
"Basically, people should come as they are and act as they are moved," says Jonny Stax of the West Branch Friends Church. "We will talk about the origin of the two meetings within that meetinghouse, what being a Quaker means to folks, and then experience a silent meeting. During this time, people will sit in silence and speak when moved to do so."  
The plainly furnished Friends Meetinghouse, built by the Society of Friends in 1857, is where Herbert Hoover worshipped with his family.  His mother was a minister and spoke at various meetings throughout the region.  In 1916, the West Branch Friends Church opened a new meetinghouse in which the congregation continues to worship to this day.
For more information about this event, please email e-mail us or contact the West Branch Friends Church at westbranchfriendschurch@gmail.com.
Last year the National Park Service launched its "Find Your Park" campaign which began a two year celebration commemorating its first 100 years of preservation and service to the public. "Find Your Park" is aimed at getting people out to experience all their national parks have to offer and to share their favorite stories about National Parks. Visit www.findyourpark.com to learn more.
Herbert Hoover National Historic Site and the Herbert Hoover Presidential Library and Museum are in West Branch, Iowa at exit 254 off I-80. Both are open daily from 9 a.m. to 5 p.m. Central Time. For more information go online at www.nps.gov/heho or call (319) 643-2541.