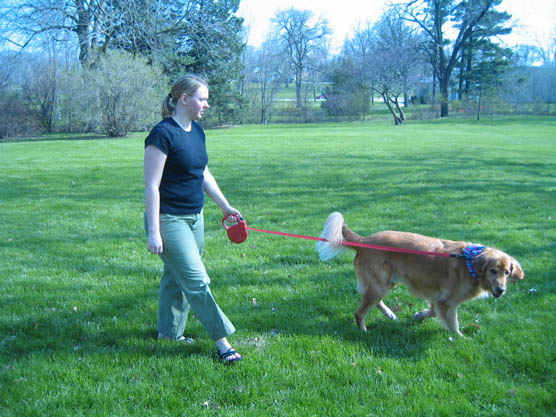 News Release Date:
April 23, 2007
Contact: Adam Prato, (319) 643-7855
As fair weather returns, so do many visitors to Herbert Hoover National Historic Site to enjoy the company of their pets while they experience the site's beautiful scenery and commemorative landscape. To preserve and keep clean this cherished resource, the staff at Herbert Hoover National Historic Site would like to remind pet owners to observe rules and regulations regarding their pets.
Park regulations require visitors to keep pets on a leash and under their physical control at all times. Pet owners must immediately collect their pet's excrement and remove it from the site or dispose of it in an appropriate waste container. Pets are prohibited in buildings and may not be tied to objects or left unattended. Service animals, such as seeing-eye dogs, are allowed in buildings while performing their work.
"Keeping the park safe for visitors and their pets is one of our highest priorities," said Chief Ranger Neil Korsmo, "And we appreciate the public's help in achieving that goal."
For more about planning a visit with your pet, visit the Pets page or contact us. The City of West Branch has similar leash and animal waste requirements for pets. The West Branch Police Department, (319) 643-2222, has more information about city animal control ordinances.
Herbert Hoover National Historic Site and the Herbert Hoover Presidential Library and Museum are in West Branch, Iowa at exit 254 of I-80. Both are open daily from 9 a.m. to 5 p.m. Central Time.